10. September 2015
A Day Well Spent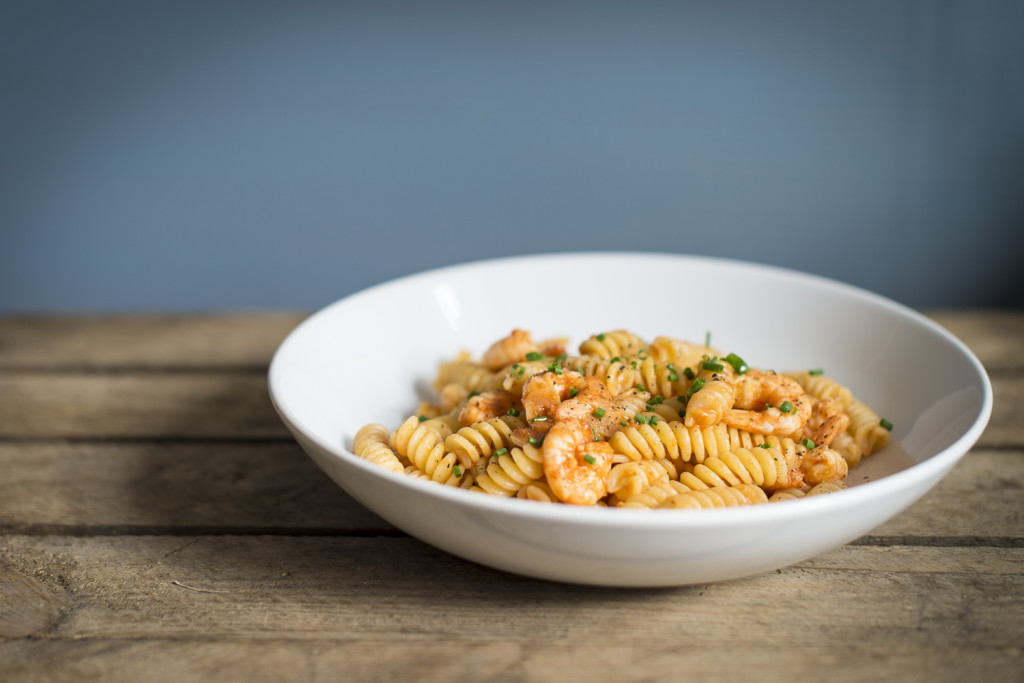 Being a child (again): Running along the beach, starling sea gulls and cheering out of joy when the waves hit the shore. Playing again… all day long. And laughing – so loud and so long until you get a stich and watery eyes. Practicing to juggle. Just because yo don't have anything to do today and the balls are so beautiful with their bright colours. Talking with friends about all the best things in life: even more games, comics, movies and books. And keep on laughing.
Sometimes you need days like this and how well do they recharge you again! And because we all have to eat and in company it is always nicer than being alone we all meet around the table in the evening to celebrate a day very well spent. Pasta always (mostly?) is a good idea and bathing the noodles in comforting tomato sauce with lovely shrimps can't be wrong. We will eat with a big bottle of wine on the table and a lot of giggling. A cheer for friendship!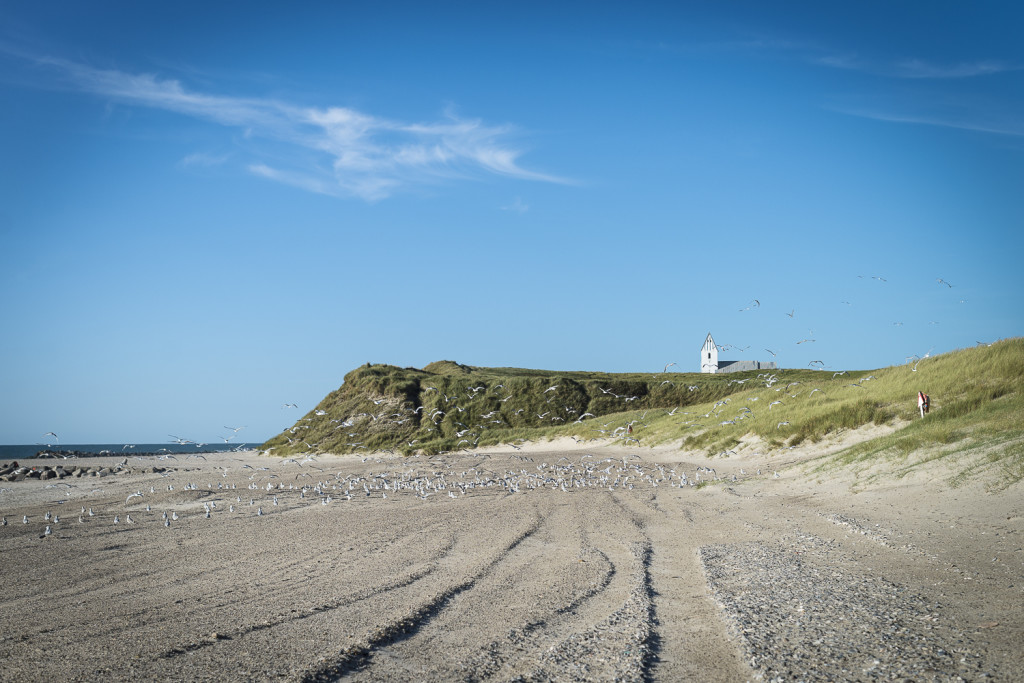 Pasta with Shrimps and Tomato Sauce
Ingredients for 2 portions
1 small onion or shallot

1 clove of garlic

2 tbsp olive oil

1-2 handful of shrimps

50 ml white wine

100 g puréed tomatoes

200-300 g pasta

some chili

salt

freshly ground pepper

wild chives
Peel the onion and the garlic and chop them finely. Peel the shrimps and remove the gut. In a pan heat up the olive oil on medium temperature, add onion, garlic and shrimps and let them sizzle gently for five minutes, until the shrimps blush in a beautiful orange and it smells wonderful in the kitchen. Deglaze with white wine, add the tomatoes and bring to a boil. Immediately switch the temperature to low and let the sauce cook for 15-30 minutes. Season to taste with chili, salt and pepper.
Cook the pasta in a large pot with boiling salt water until al dente, then strain them through a sieve and add them to the sauce. Swing the pasta in the pan and serve with chopped chives.