3. September 2015
The Pumpkin and the Squirrel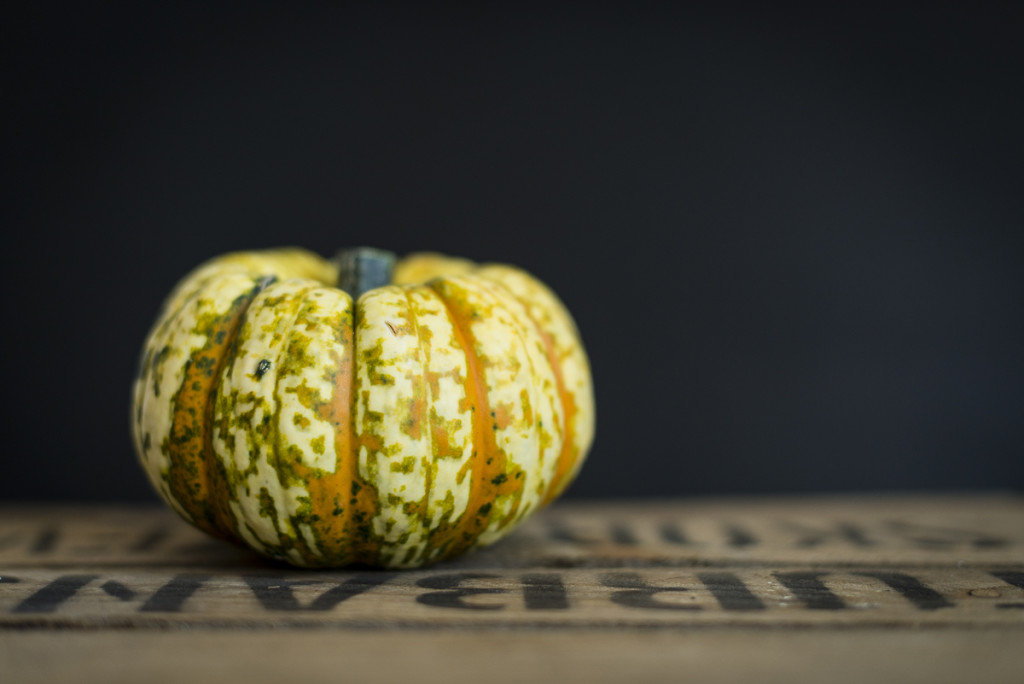 Give me colours! Because autumn is coming – with all it's glory and luminous intensity! Yes, maybe it still is a little bit too early for the first pumpkins. But who could honestly resist? They smile at you in the fields, scream at you, and really want to be taken away by you. Like every year in September.
And like every year in September I choose the most colourful, twisted, buckled, scarred, and ugliest (and therefore most beautiful) pumpkin in the world. I lovingly carry it home… and like every year in September I curse all the pumpkin in the universe for being this inhumanly, nastily, hard to cut. Finally I manage to break it open somehow and I start making a soup out of these heroically obtained chunks of pumpkin: the first warming and comforting soup in months. This year with a little bit of carrot, apple and calming flavours of curry. Before I pitch into this feast I will go into the woods to enjoy the strange mixture of warming sun and chilly shadows. Maybe I already will be wearing the first soft and cuddly pullover in months. And maybe I will spot the first prey searching squirrel. In a squeaky and enthusiastic voice I will rudely pronounce it as such, finger outstretched and sparkles in my eyes. It will flee and the soup will be calling me home… and that is right where I want to be right now: Home, with a nice, warming bowl of pumpkin soup with comforting curry and summer-flavoured coconut milk. On the sofa. With the first impressions of autumn in my mind and a great manga in my hand. Because I can!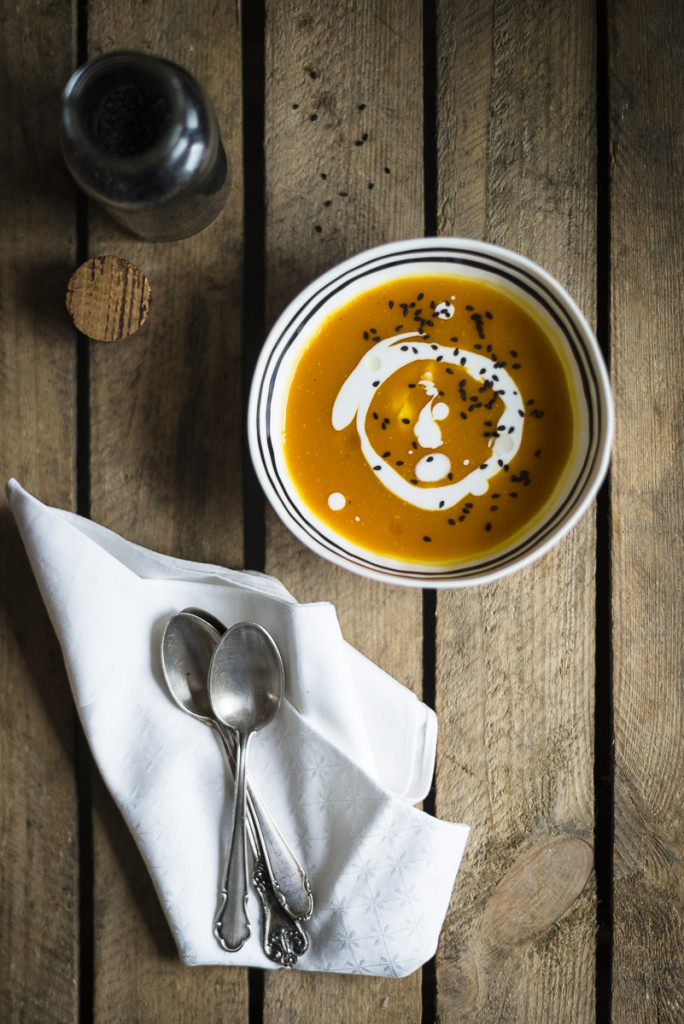 Pumpkin Curry Soup with Carrots and Coconut Milk
Ingredients for 8 bowls
1 pumpkin (about 1 kg)

3-4 carrots

1 apple

1 l vegetable or chicken broth

1 tsp chili powder

1/2 tsp turmeric powder

1/2 tsp Garam Masala

salt

coconut milk

sesame

sesame oil
Half the pumpkin, remove the skin and deseed it. Peel the carrot. Deseed the apple. Cut the pumpkin, carrots, and apple into chunks and put them into a pot. Add the broth and bring to a boil. Swith down to medium heat and let it gently simmer for about half an hour until the pumpkin almost falls apart it you poke it with a knife. Puree the soup, add chili powder, turmeric and Garam Masala. Taste with salt and more chili if you want to (more is better… believe me!).
Serve it with a little bit of coconut milk, sesame seeds and a few drops of sesame oil. How comforting that such a simple dish can be so good!