8. October 2018
The Magic of Wild High-End Dining in Lapland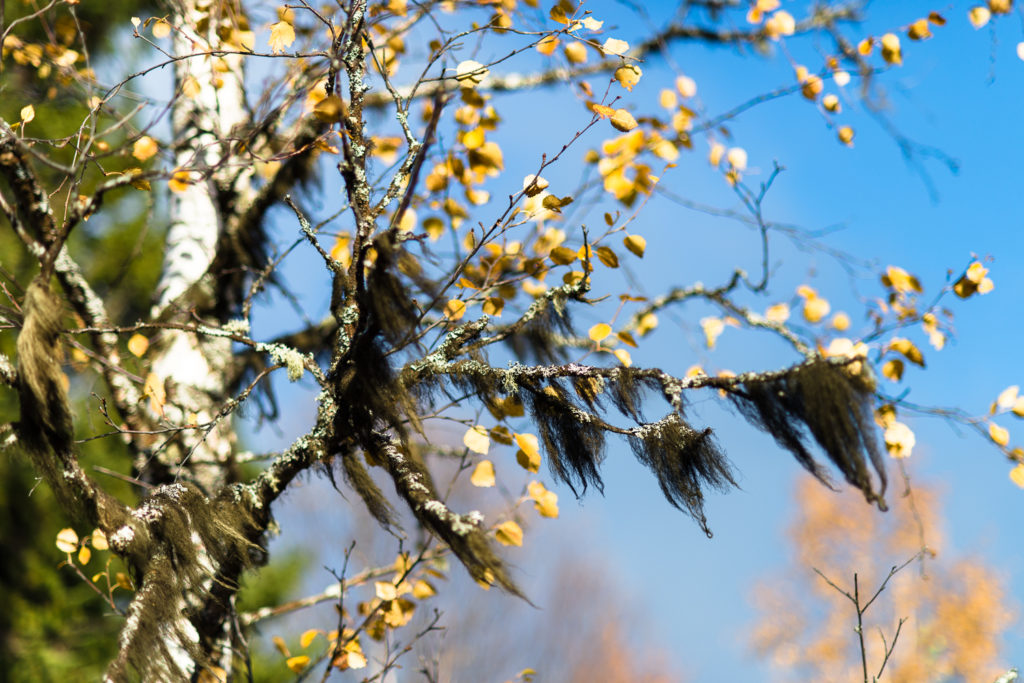 The birches glow in the golden autumn light. Their leaves radiate in all shades of gold, white, and fiery red. The grass is rich green and moss soft. The lakes glitter in the sun, adding deep blue and sparkling waves to the scenery. Far ahead, the mountains rise, already covered with snow. The roads are quiet. The air smells fantastic. Somewhere nearby a cow moos. A flock of sheep gazes at our car driving by. The land is pristine. We haven't passed another car for what feels like forever.
"We are right here, aren't we?" I ask, squinting through the windshield, and receive an awed "yes" from my right, followed by a breathless "oh, wow!"—one of the many, many we already sighed that day. And it is only early afternoon. We round a bend, the trees thin out to grant view at a gorgeous farm, and my cheeks hurt from smiling. Yes, we truly are here.
We arrived at the Fäviken.
If you're curious about high-end dining, slow food, or if you only have a penchant for the Swedish cuisine, you might have heard of this place. I can't remember when or how exactly I first got notice of it, though I do know I've been saying, "one day, I will go there. Eventually…" ever since. It must be nearly ten years now, shortly after the Fäviken opened.
My wish was a pipe dream. As much reaching for the stars as it could be. One of those fantasies you take out to marvel at every now and then, only to sigh wistfully and lock them away again in your heart. Until you nearly forget why it is you dream, only that you do and that you can't stop.
Then Netflix aired Chef's Table with Magnus Nilsson in the spotlight in the finale of season one, and as we watched with wide eyes and growling stomachs, my husband caught the dream too, sighing, "One day, eventually…"
This summer, we booked. And last week "eventually…" became "this Saturday."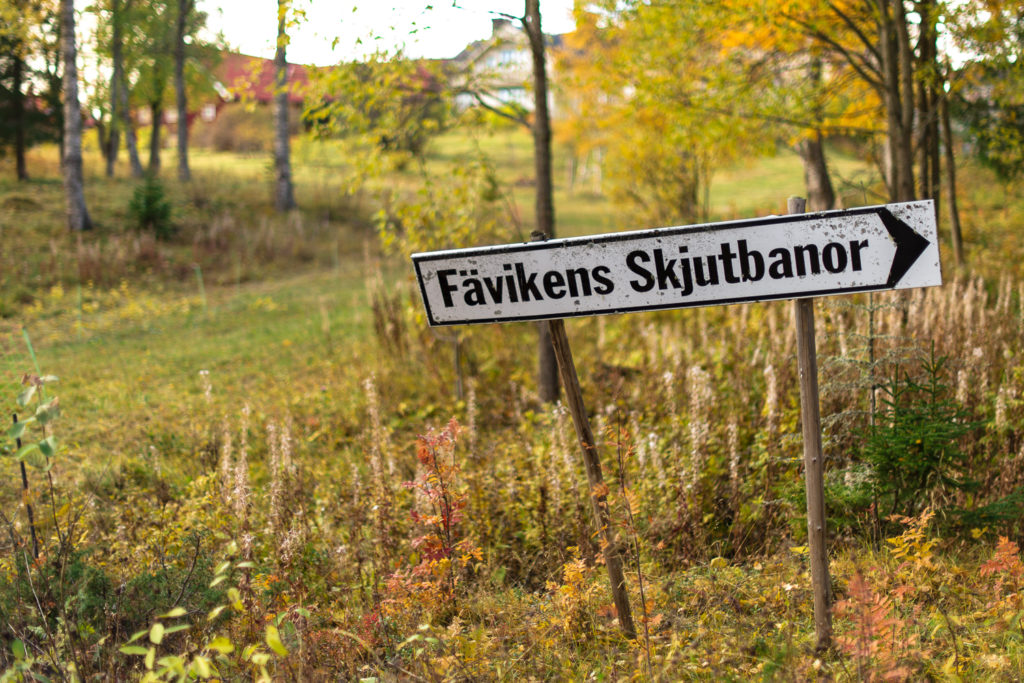 Located in Lapland, the Fäviken is far north from Stockholm, and so off the beaten track traveling there is an adventure by itself. If you're not familiar with the Scandinavian scenery, it will surprise you with its beauty. If you are, it's like an instant vacation for your soul. A bit like coming home. The probably fastest way to reach the Fäviken involves flying to Östersund/Åre airport, taking a cab or renting a car, and driving another good hour north-west.
We already spent a night in Östersund after arriving too late for dinner the day before, and though we're already rested, in awe at the landscape, and content after a morning spent with fabulous breakfast and spa, it's the following hours that will coddle us into utter bliss.
We booked a room in advance to stay the night after dinner. A good choice since there are fewer beds than there are seats in the restaurant, and guests arrive from thousands of miles away each day. The rooms are stylish, cosy, and rustic, and radiate the same values the entire Fäviken does: Chased perfection, local tradition, cherished simplicity. The walls are of unpainted wood beams and smell like resinous comfort. The floorboards creak beneath our feet. Wild rose stems in rich red and dark green greet us from the window sill, presented in a hand blown glass vase from Åre, only a half an hour drive away.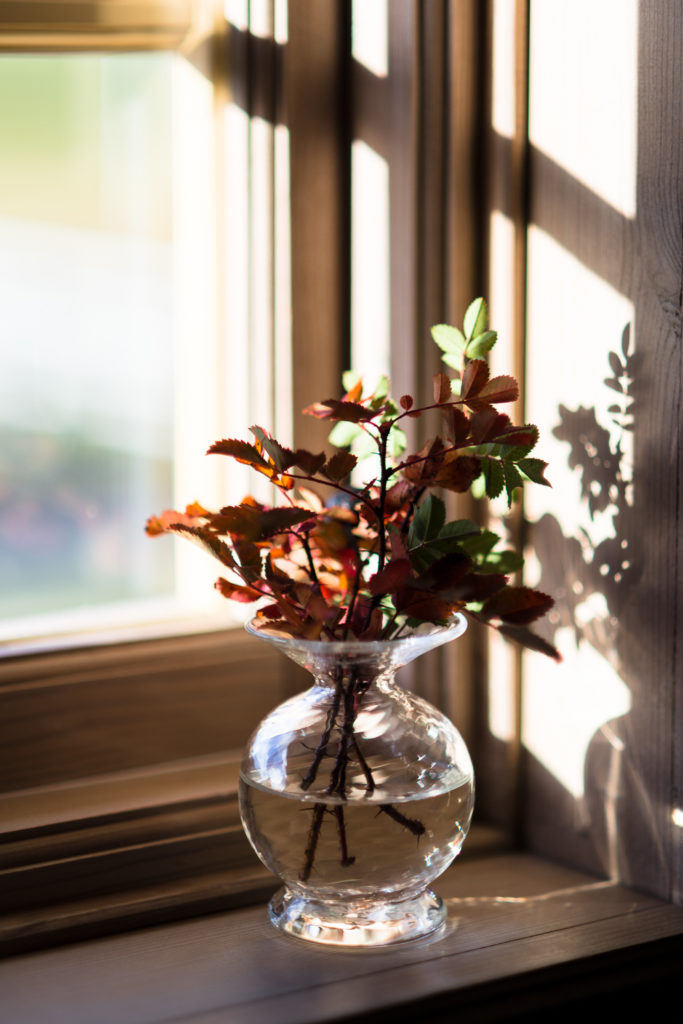 The beds are warm and covered with thick woolen blankets on top of the down. Beside the sink lay bathrobes. The bathroom is shared. A sauna waits down the corridor, stocked with cooled drinks, snacks from the local butcher, and offers a free view of the land. Lit candles add to the atmosphere and cast the approaching winter darkness into a distant memory. Outside the autumn colours rear up as the sun sets behind the mountains. Pulse quickening in solemn anticipation, we start to make ourselves ready. Dinner is about to start.
There probably isn't much I can say that hasn't already been said about the experience of dining in Magnus Nilsson's realm, and taking pictures during the courses would have spoiled my mood. We were there to dine and to enjoy, to soak everything up. And in the end, I greedily wanted to take it all in without any disturbance or distractions. Wonderfully pictured articles like David Lebovitz's, the Guardian's, and many more speak for themselves and provide more background information if you want.
The biggest question of it all is probably the one which the second linked article already addresses: Is it worth it? Is it worth it to invest in a two-star restaurant dinner, the journey to get there, the accommodation for at least one night, and the time all this entails?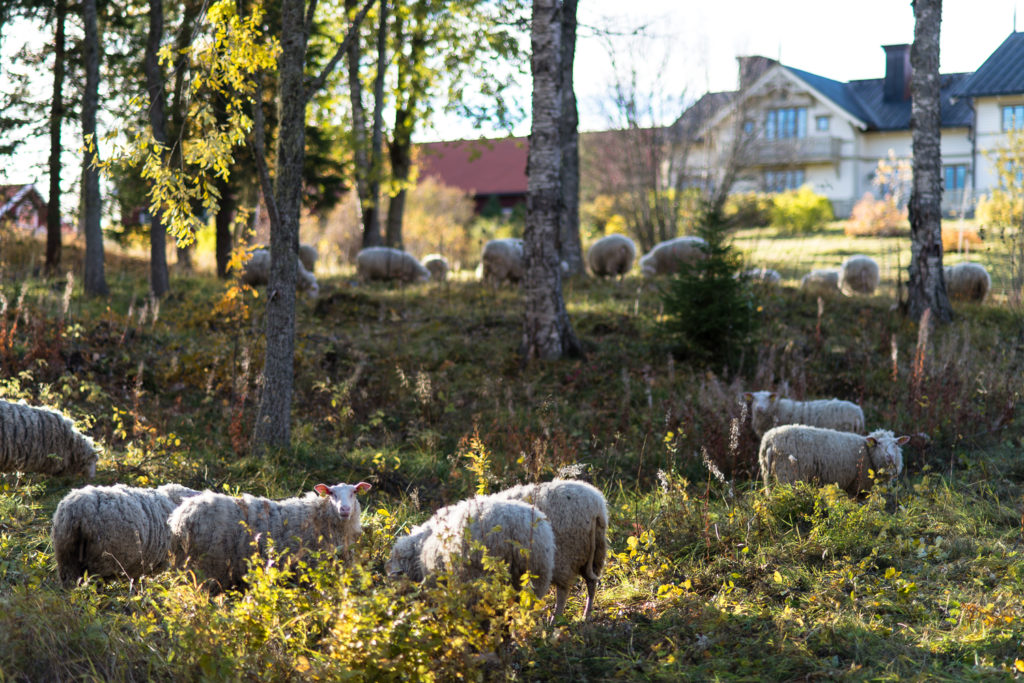 I did not go to the Fäviken solely for the dinner. Yes, it is one of the reasons why I went there, a big part of it too. It is what got me hooked. But in the end, I went there for the experience and for being a part of something good in this world. I wanted to support a high-end restaurant that not only stands for the values named above, but that actually lives and even embraces them in everything it does.
There's a fundamental humbleness that can only be found in sitting in a rustic fire-lit room, in an easy atmosphere, whilst spreading soft bread with bright yellow butter that is handmade, fresh, and comes from happy, long-living cows you can see on the meadow in the morning. As much as there is a simple joy in eating home-baked sourdough bread so down-to-earth good it makes you wish the replenishment never stops. Of course, if you have that luxury at home, you can count yourself lucky and can—should—support it there too. You don't have to travel all the way to Järpen to indulge in good quality food. It's the entirety of it all, though, that makes the Fäviken so outstanding and unique: The skill and the appreciation of a meal preparation which is to-the-point and far more experienced than you can accomplish at home.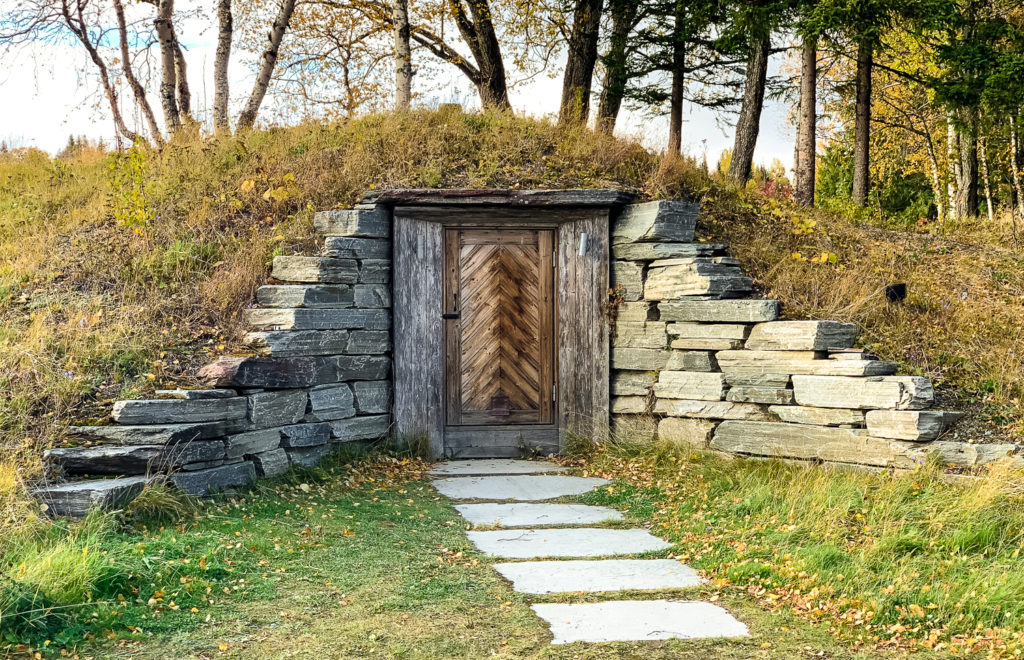 We had a broth that night, made from beef tea poured over barley that was the habitat of freshly picked mushrooms before it landed in that tiny copper pan at our table. The concoction was brewed before our eyes, drained through a sieve, and poured over the freshest of cheese cubes and some drops of fat since, as the chefs explained, "fat makes everything taste better." Needless to say, it was divine.
We had a gratin made of lupine curd "since it's local, and why use soy when you've got this similarly usable plant growing right outside your door?" We had the wild trout roe in a crust of dried pig's blood. A hazelnut-small, burger-shaped sweet treat with potatoes as the main ingredient. We had a bite of reindeer and birch pie. But we also had courses as "normal" and grounding as pickled carrots with beef and pork sausage as a greeting from the kitchen. Another course was two slices of "happy sow ham," cured "at home" and aged for 18 months. It was served after a series of extravagant starters and inserted a welcome and quiet reminder of what this experience stood for. Just as the pearl of raspberry ice for dessert. And in-between we indulged in courses like nearly burnt cream to a heavenly piece of king crab which was fried in the "good butter you've been having all evening." Or the drunk plum served with cottage cheese—also handmade and fresh, of course. All of which was finished by homemade snus—the Swedish answer to smokeless tobacco—and a glass of wine.
We careened to bed that evening, full, happy, and in humble awe, only to awake to a breakfast that felt like a revivification of the previous night: Homemade sourdough and rye bread, "the chef's yoghurt, prepared last night" with cloudberry jam. A perfect dab of warm porridge—again: "with the good butter…" Homemade fresh cheese, wild bird liver cream, trout with caramelized butter. And a still warm raspberry jam adorned rosenmunnar with aromatic coffee to finish it all off.
The puddles outside were covered with thin sheets of ice when we checked out in the late morning. Our breath was condensing. The snow-covered mountains in the distance were a sight like it was taken from a picture book. The flock of sheep was out, the heard of cows grazing on the hill. The bright birches were glowing in white and gold and red, accenting the indigo lakes in-between. The air was fantastic. The sky was a clear blue.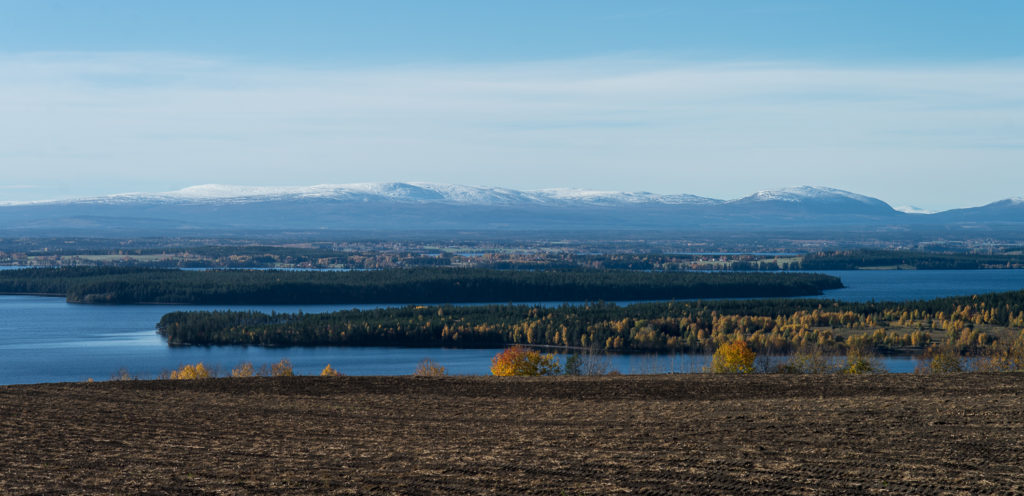 We didn't talk much on our way back to the airport, smiling to ourselves as we drove south. The kind of needlessness for words that only comes from being content to the core, and in peace with yourself and the world. The sort of harmonious silence that involves solemn dreams of wanting to take a piece of what you just experienced back home, to treasure, and maybe even to pursue in your own four walls. Like remembering the wonder of a simple slice of hand-kneaded bread. And the realization of what you knew all along: Good doesn't have to be fancy. It only has to be right.
That feeling is priceless. Always worth investing in. And yes, we already plan to go back. Not eventually. But certainly. One day…