27. May 2017
Western Tokyo: From Shibuya to the Ghibli Museum
When we think back to our days in Japan, Tokyo is still the place that makes us dream and swoon most. We remember the very first Sakura tree we saw. We remember the clean streets. The considerate quietness. The polite people.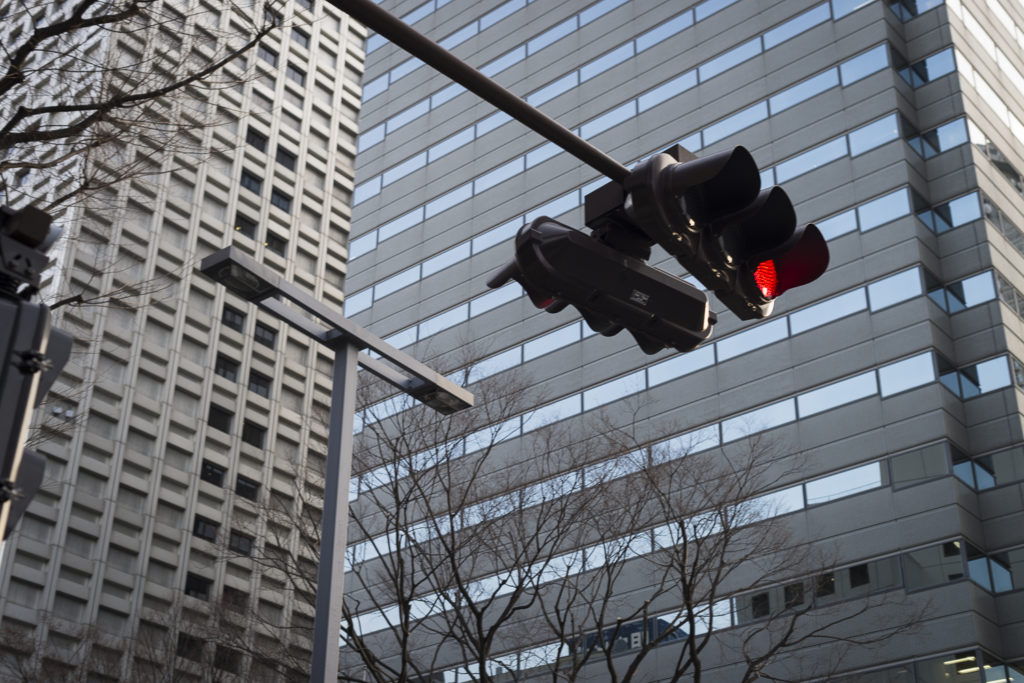 We remember the skyscrapers of Shinjuku. We remember the liveliness of Harajuku. We remember the vibe of Shibuya, the traditional feeling of Asakusa, the impressive gates of the Imperial Palace, and the nerdiness of Ikebukuro.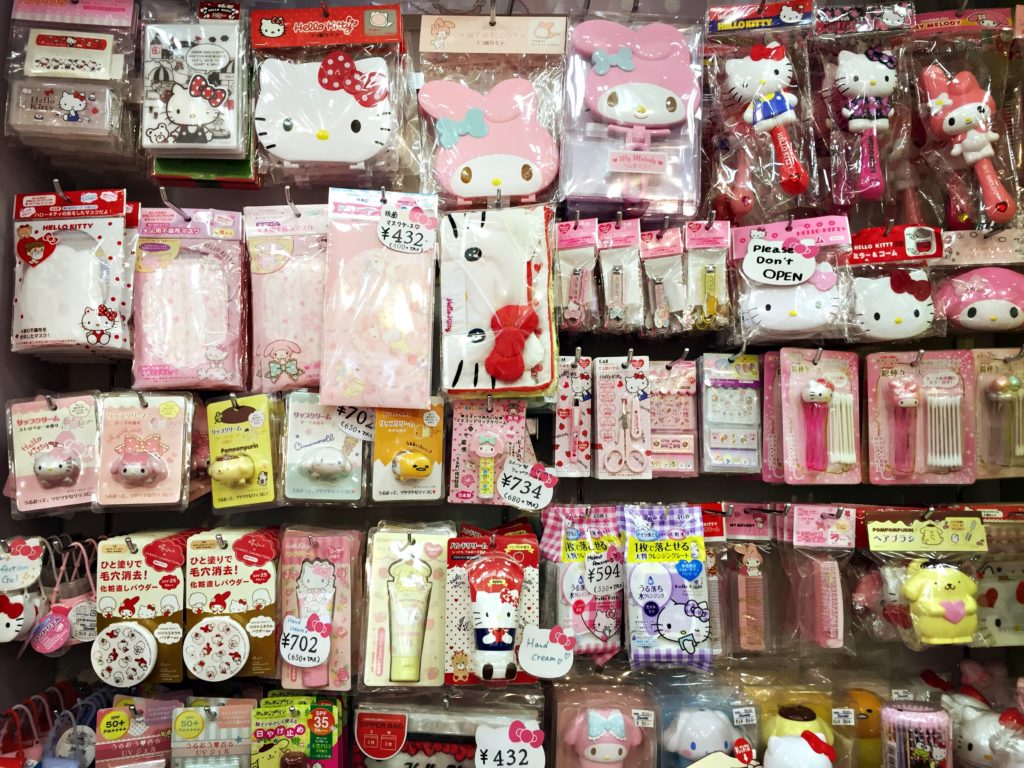 We remember the city life rushing through our blood, only to turn around and find ourselves next to a shrine that somehow seems to have a calming, soothing effect on everything and everyone around.
We remember standing in the train, driving past rows and rows of blossoming Sakura, and beaming contentedly at its overwhelming beauty along with everyone else, no matter what age or gender.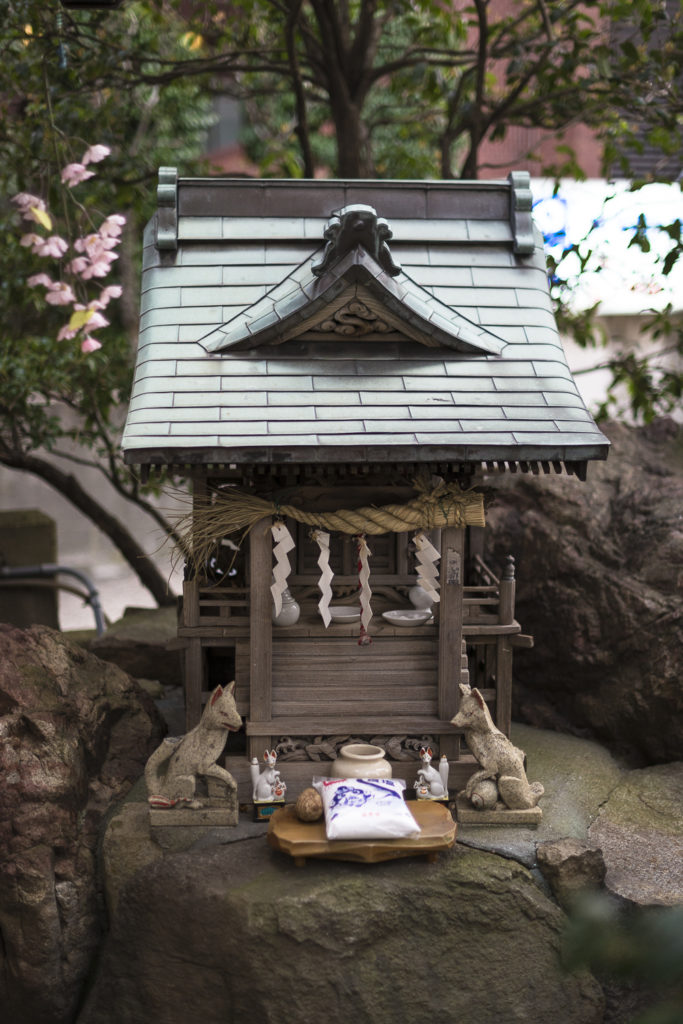 We remember the food. Miss it. We remember the contrasts.
And it all calls us back.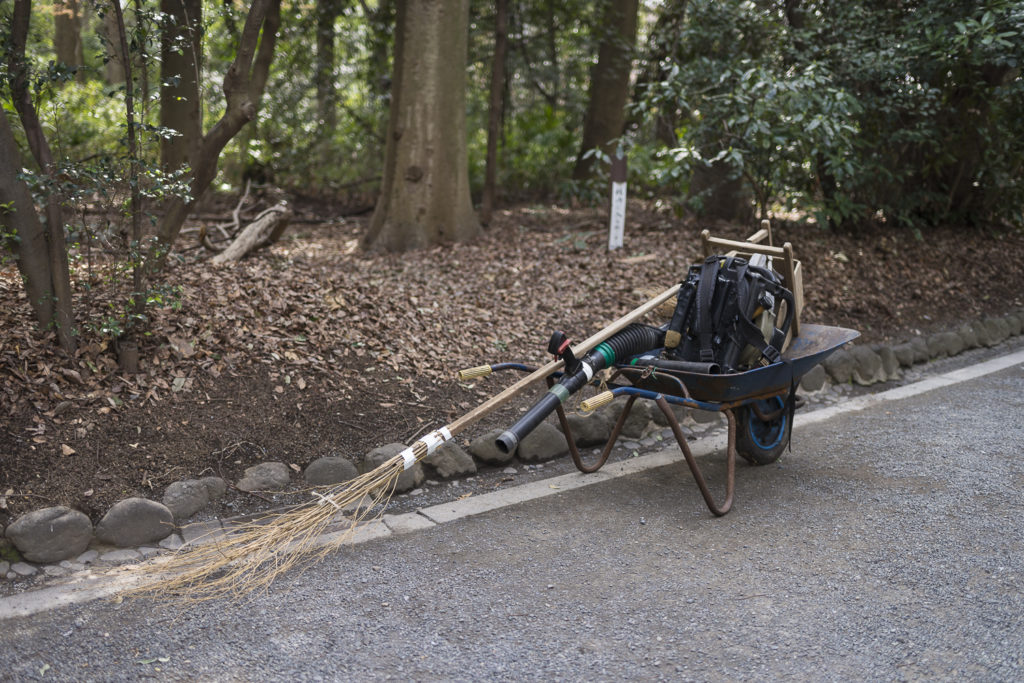 Shinjuku: Skyscrapers, Shinjuku Gyoen & Yokocho 
Whereas western Shinjuku truly is known for its skyscrapers that mark the hotel and business district of Tokyo, it does have to offer a few areas that are unique, wonderful, calm, and seem to have nothing in common with what the quarter originally stands for.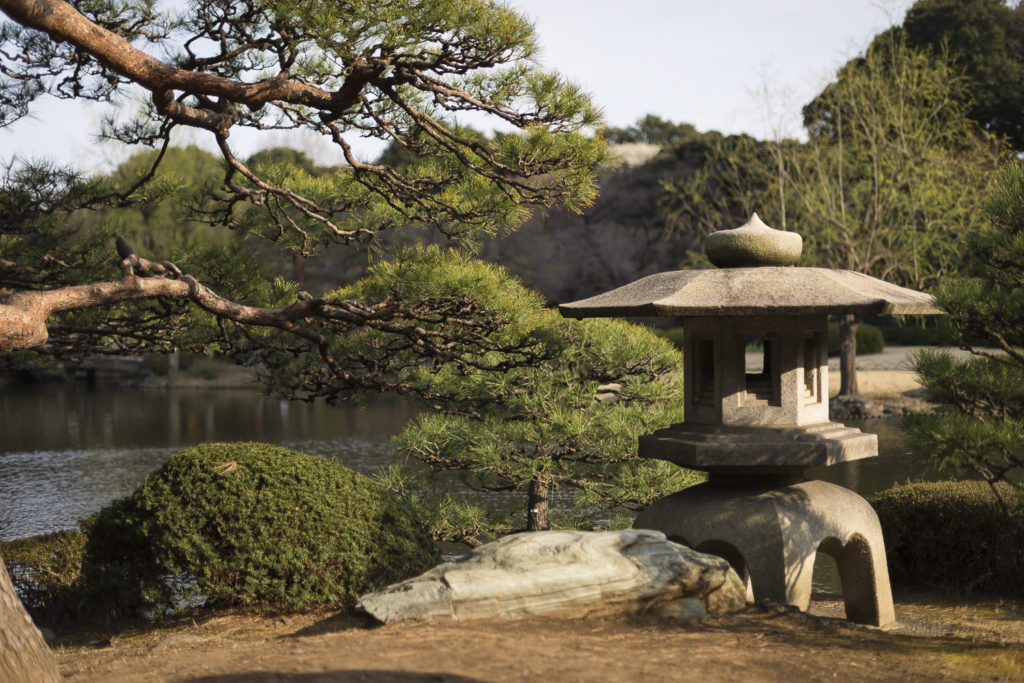 It is worth it to leave the main streets for an evening walk to discover all the little side alleys, the almost inconspicuous, little places between the impressive, high towers, and the food streets, like Omoide Yokocho in the north or the one adjacent to the hotels where found one of our favourite ramen bars.
There's Shinjuku Gyoen for example, one of the most beautiful parks in Tokyo. It's entrance is found a short walk to the south east from Shinjuku train station and even though it is one of the few parks that demand a small admittance fee of 200 Yen (a little less than 2 €) , it is definitely worth it.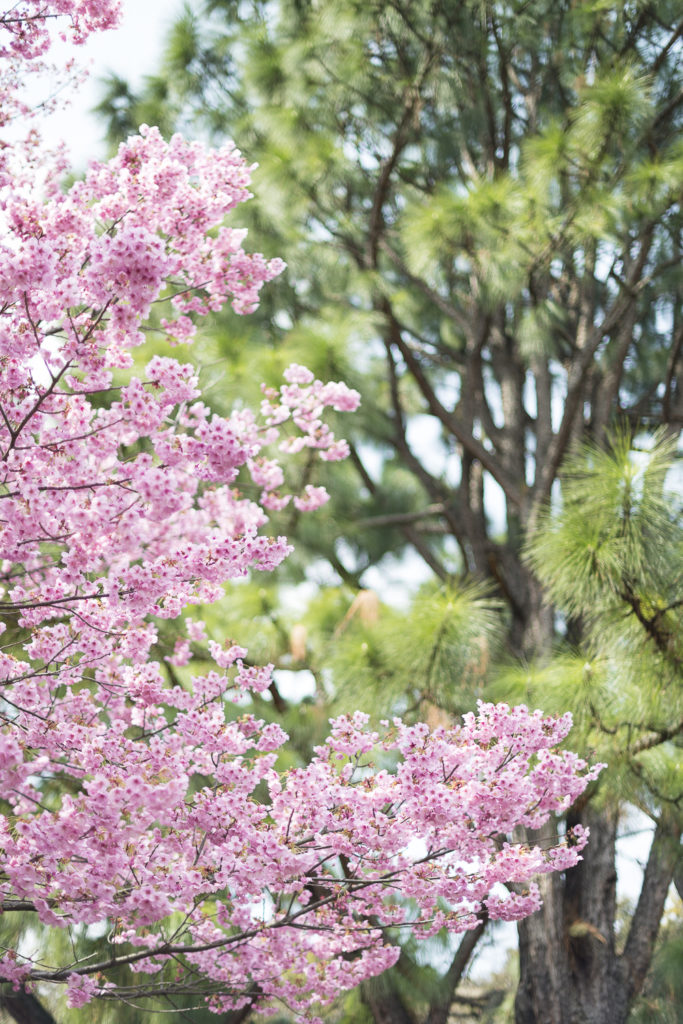 It's one of these parks that still have a Japanese garden touch to it. It has lots of old deciduous trees, dotted with a few sakura in between, but also magnolias, apple roses, beautiful, ancient conifers, and more. It has two ponds, one guarded by an old tea house and the other with little bridges to walk across, that make you feel like walking through a movie set or simply a Holy Place that you don't want to disturb. All the while Shinjuku's skyline is to be seen at the horizon and seeing both at once is a stunning feeling.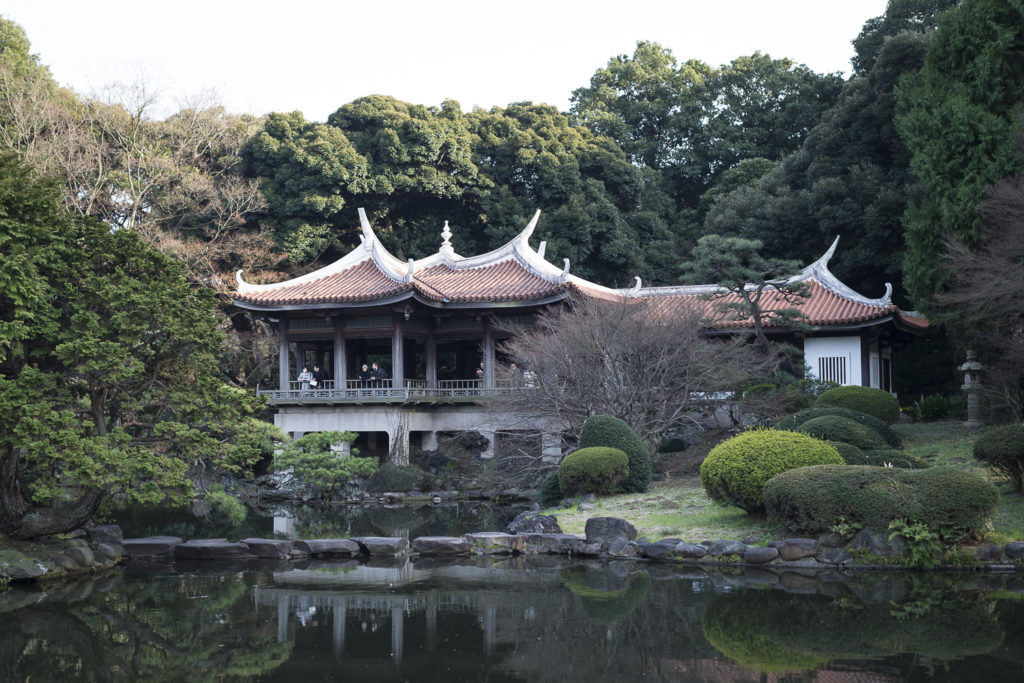 Take a little bit of food with you when you go here, sit down on one of the many benches, either next to a lake or in a more secluded area under snowing sakura blossoms in the spring, and unwind in the beautiful peace a visit at the park can bring.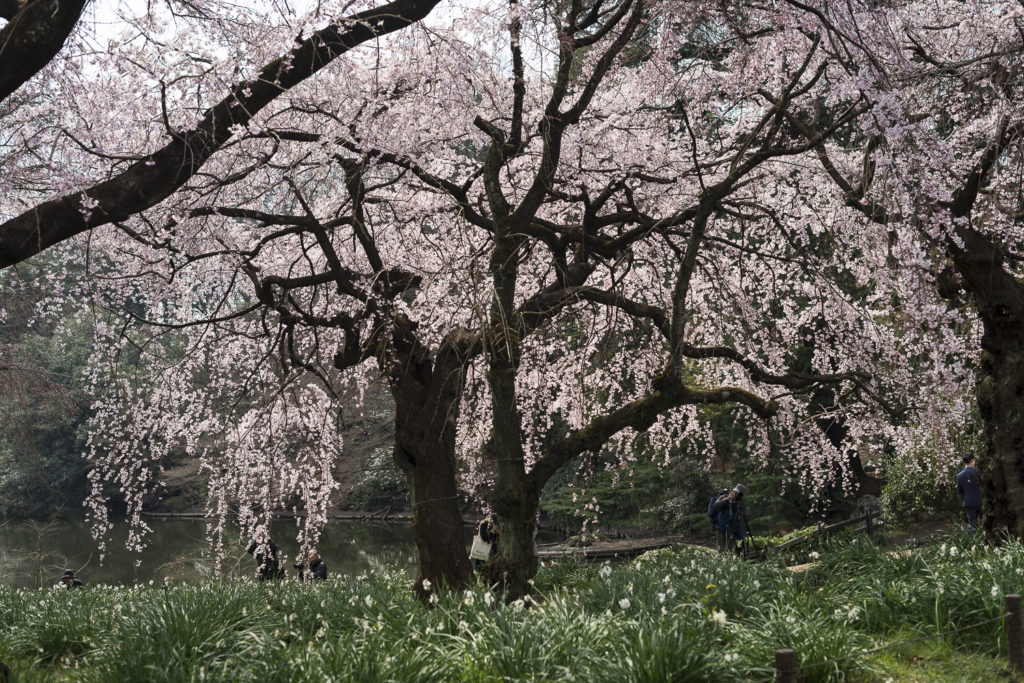 Harajuku: Yoyogi Park & Takeshita Street 
South west from Shinjuku lies Yoyogi Park. Do yourself a huge favour and look up the entrances and opening hours before you go. If you take the train exit at Harajuku (not at Yoyogi station). There are a lot of entries on google about "where the fuck is the fucking entrance", so yeah. Do some research or simply follow this link. And yes, we learned that the hard way.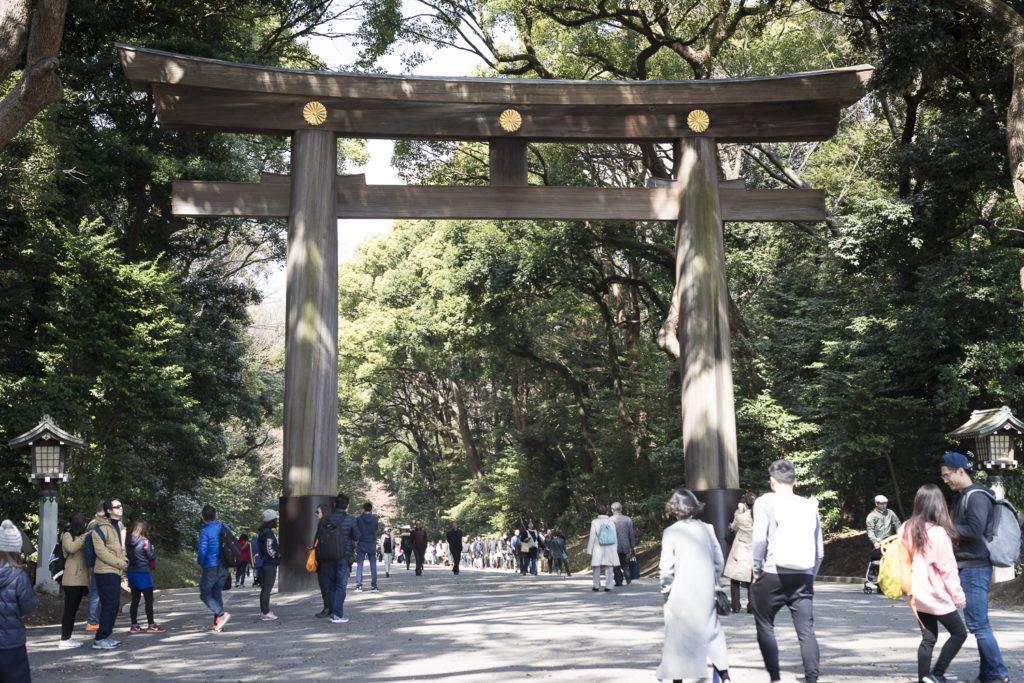 The park truly is worth a visit. It's Harajuku gate is directly next to the bubbly life of Takeshita street, and standing in front of the entrance immediately takes out the rush of the city with its huge wooden gates that make you feel almost small and insignificant, yet also wonderfully touched to be allowed such a beautiful and impressive sight.
The Shrine inside is gorgeous as well. Remember the shrine etiquette of washing your hands and mouth first before entering if you don't want to disgrace yourself. Watch out for the little, decorated fountains.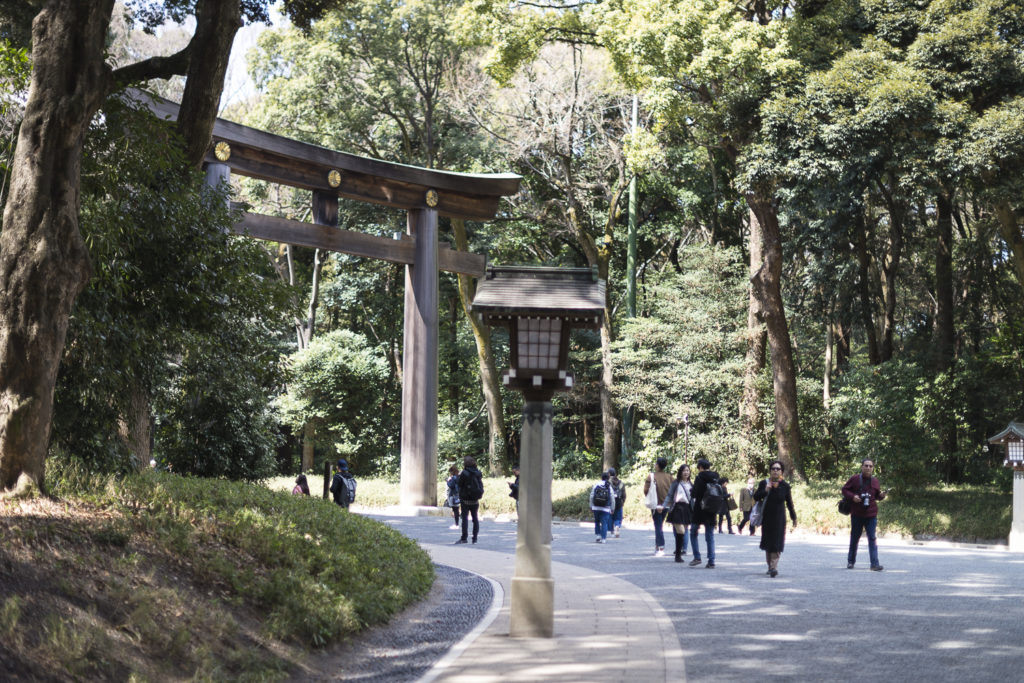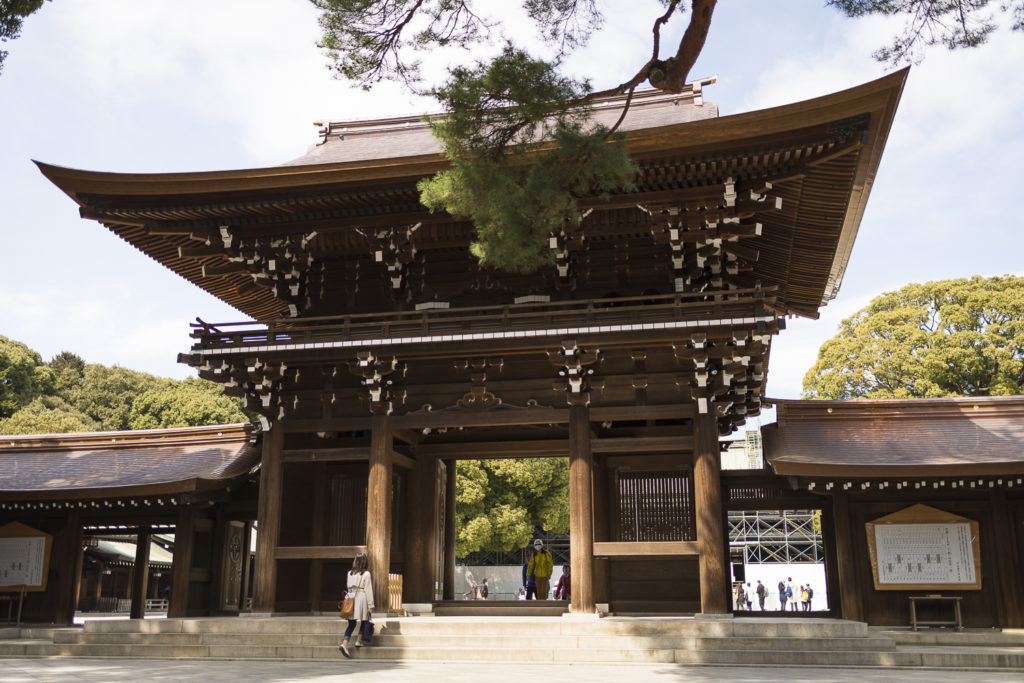 After that visit you might feel in need for contrast, so go back to Harajuku itself and enjoy the life there. Apart from the super delicious crêpes you can buy at Marion Crêpes, it's also a wonderful place to get some shopping done. Everything that is kawaii (cute) and in fashion you can get here. And then some.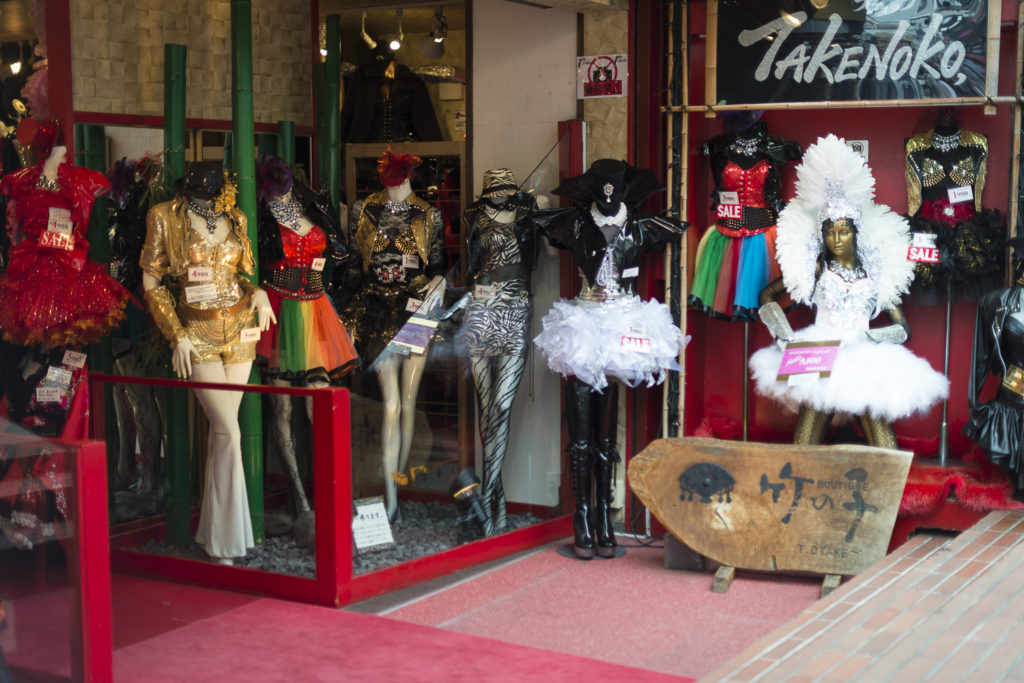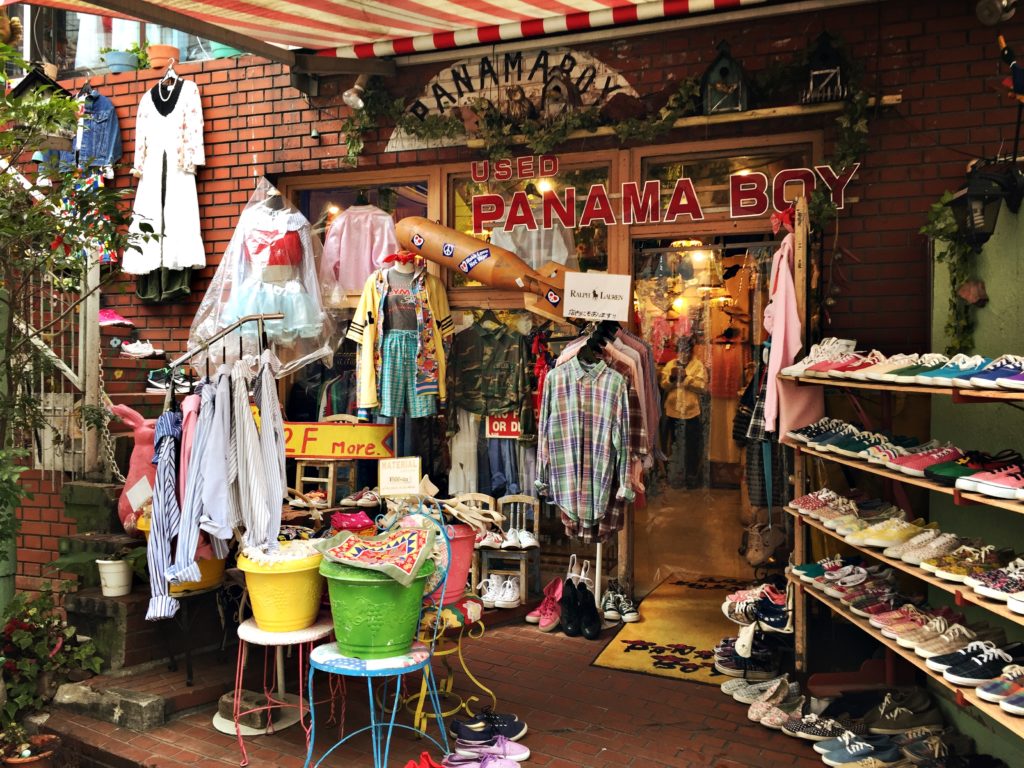 And if you need to relax after all that shopping again, take a side street and find yourself at another small sanctuary. What a wonderful district to discover.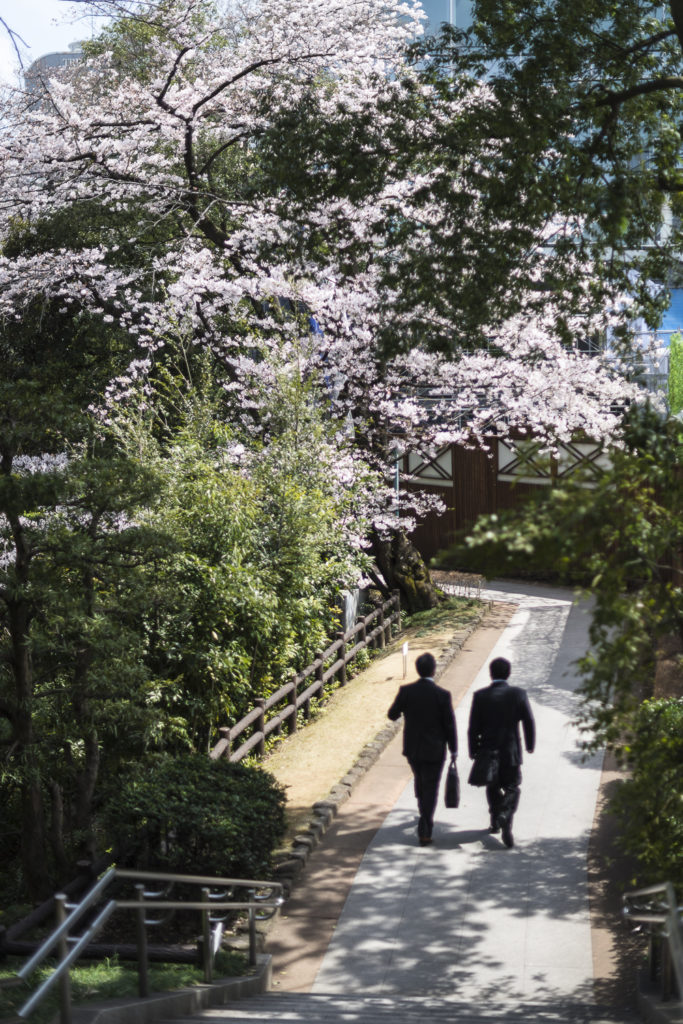 Shibuya: Shibuya Crossing, Tokyu Hands, Mandarake, Shibuya 109, Hachiko Statue
Only one train station further lies Shibuya and even though we've been there three times we still are far from having discovered everything this amazing district offers: cafés and lots and lots of places to shop.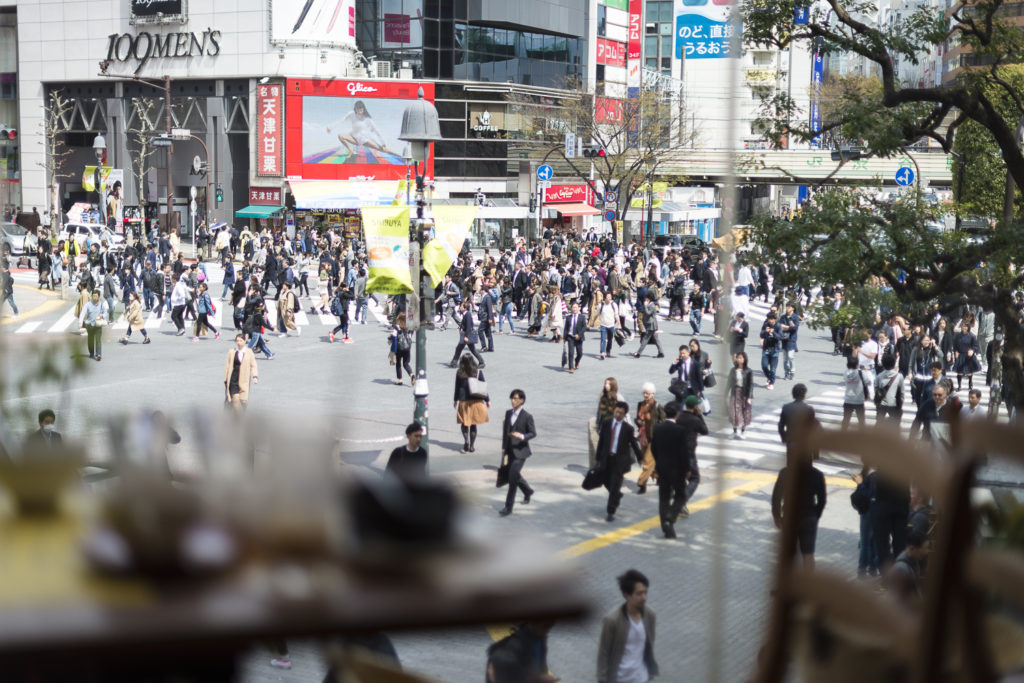 Shibuya 109 has made a shopping enthusiast out of myself, even though you usually have to beat me to shop for clothes.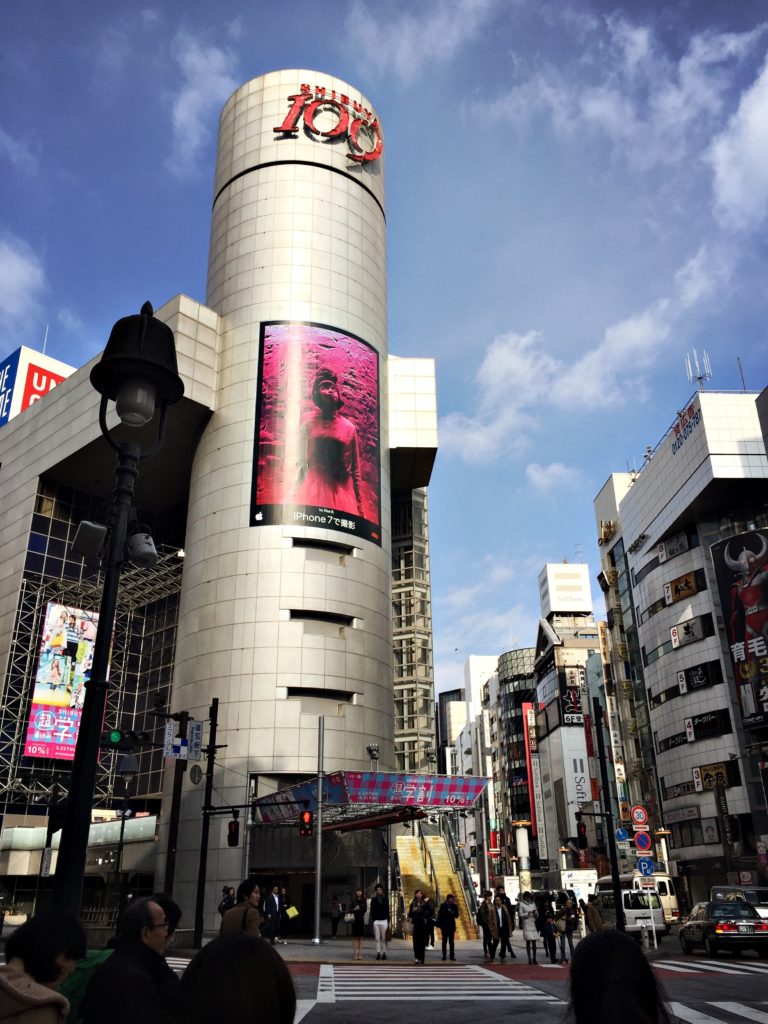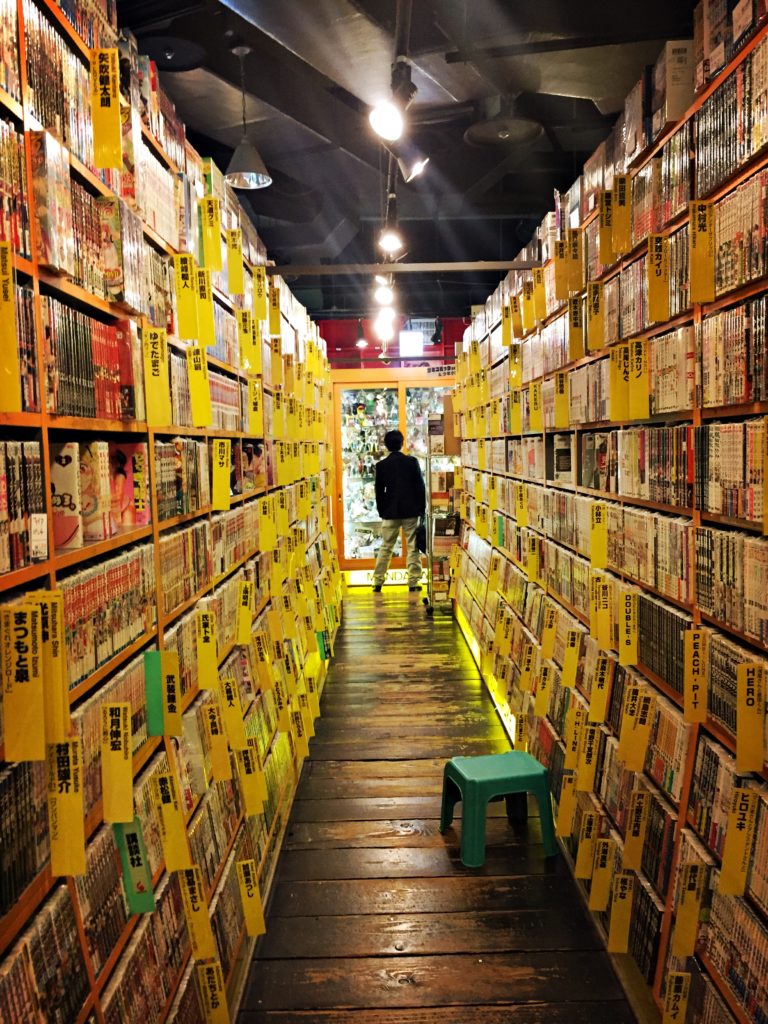 There's a Disney store, there's Tokyu Hands, that must be the Mothership for every craftsperson out there, there's Mandarake, one of the most amazing manga stores we've visited, and a big Muji.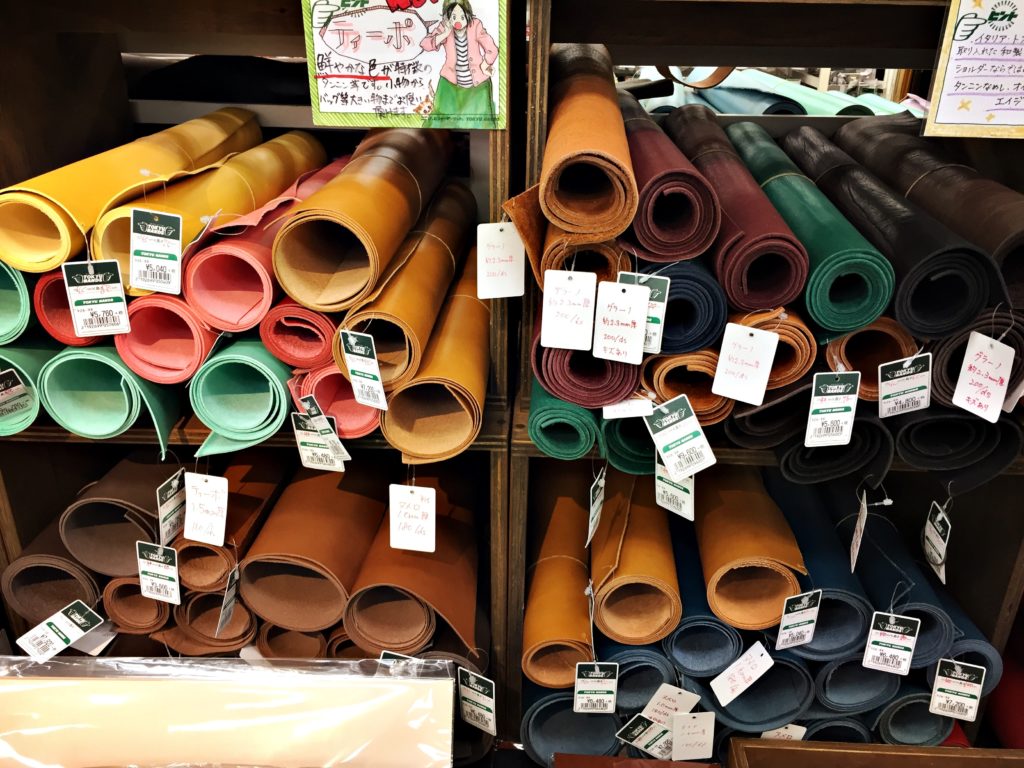 There's "Nonbei Yokocho" (literal translation "Drunkard's Alley" but actually it's a street packed with tiny eateries, pubs, and bars), the Hachiko Statue, and—of course—the busiest crossing of the world directly in front of Shibuya station.
Mitaka: Ghibli Museum
If you need a break from Tokyo's inner core, a trip to Mitaka in the West of the city itself is a destination to consider.
Studio Ghibli might be the most well-known anime studio in the western world, even amongst non-anime fans. Having delighted us with wonderful masterpieces like "Howl's Moving Castle", "Spirited Away", "My Neighbor Totoro" and "Princess Mononoke" the popularity of Hayao Miyazaki's works is outstanding and year after year masses of fans pilgrimage to Tokyo to visit the Ghibli Museum.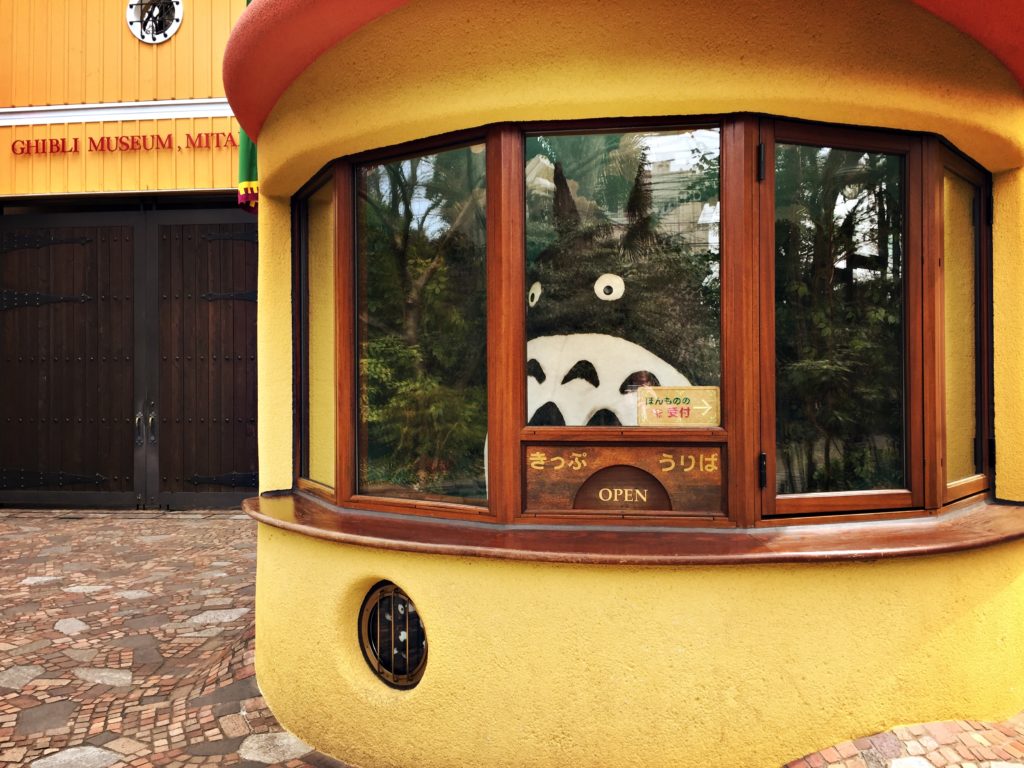 Admittedly, it's a bit of an odyssey to get tickets. You can either get them at certain convenience stores (Lawson) in Tokyo—here's a guide for that—or you order them online. You have to do that beforehand and you have to pick a certain date and time for your ticket too. It helps them to regulate the amount of people inside the museum and having been there ourselves now, we must admit that it does make sense. Once your request is granted you will be asked to either pick up the voucher at a certain Lawson store of your choice or have it delivered to the hotel you'll be staying at. We chose latter and were super happy with the choice: We arrived in Tokyo and everything was already waiting for us.
To travel to the Museum you have to take the metro to Mitaka, which is about half an hour away in the outskirts of Tokyo, and from there you have to pick the Ghibli bus shuttle. It all sounds more intimidating than it actually is. Everything is perfectly planned and organized and along with the vouchers you receive a detailed info on how to get there in a way that's almost fool-proof.
The museum itself is definitely worth a visit. It's beautifully designed and even the building itself is pure eye candy. With handing in your voucher you receive your official ticket, which is a film strip from one of the Ghibli movies and that alone is something to treasure forever.
Personally I loved the rooms with Miyazaki's original drawings most. It's impressive to see his works, from initial scribbles and first rough character sketches, all the way to finished artwork from the movies.
And yes, of course, there's a fan shop too.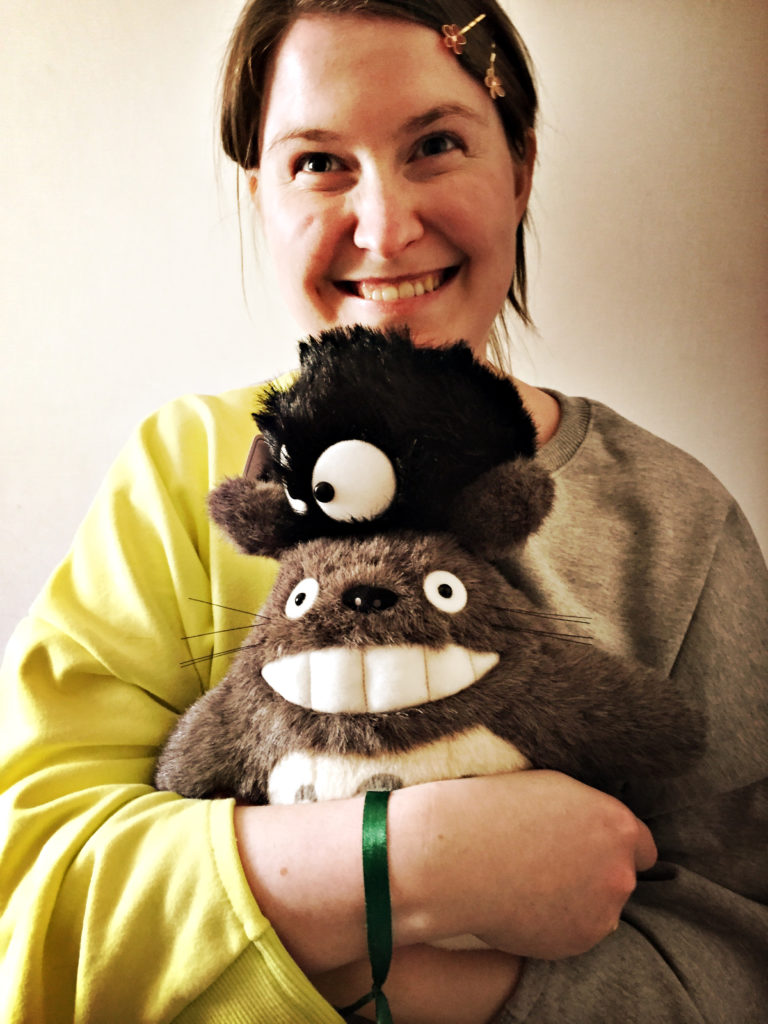 < Previous stop: Tokyo, a Foodie Guide
> Next stop: Eastern Tokyo with Akihabara, Ikebukuro, Asakusa, and Ueno Park.