29. October 2016
Food Envy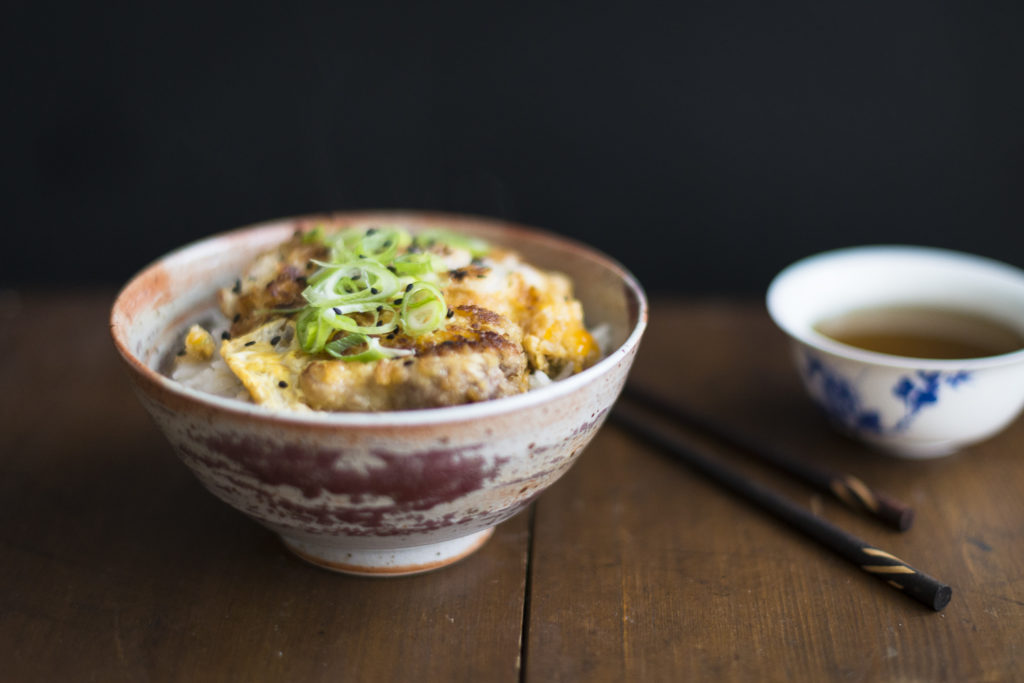 A bad and all the same wonderful thing about watching anime is all the food. You agree? Just think about all the delicious looking pictures: Simplified just enough so you will recognise the dish, but the colours beautiful and bright, every little detail a perfect masterpiece, and you can nearly smell the rising steam. Equally awful is watching the characters indulge in said dish with their beaming eyes and an excited "oishii!" that in bad times nearly makes me swoon.
Yes, whilst watching anime it's easy catch food envy. The praised Katsudon (pork cutlet rice bowl) in the latest hype "Yuri!!! on Ice" is another example out of many. Luckily you can make it yourself at home. Easy and good. It might not look quite picture-perfect as on TV, but the flavour will make up for it.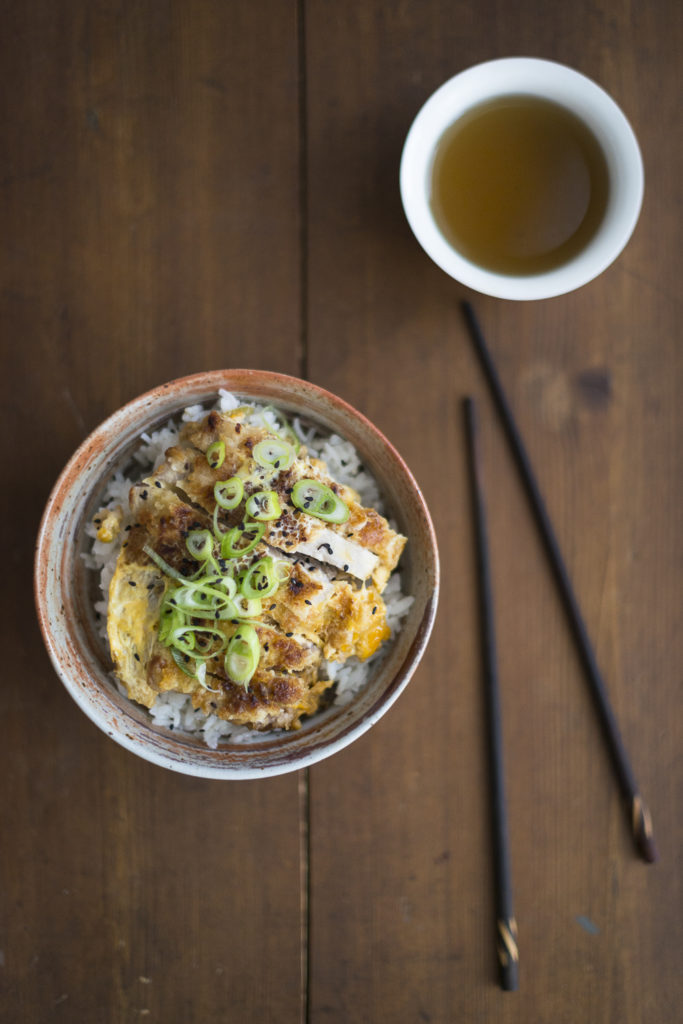 Katsudon — Pork Cutlet Bowl
Ingredients for 2 generous portions
2 pork cutlets without bone

3 eggs

1 tbsp potato starch or flour

panko or bread crumbs

1 tbsp oil for frying

1 onion, cut into rings

1 spring onion, peeled and cut into rings

2 tbsp soy sauce

1 tbsp mirin

2 servings of freshly steamed rice
Crack one egg onto a plate and mix it thoroughly. Put the starch on a second plate and the panko on a third. Mix the soy sauce and mirin in a bowl. Wash the pork cutlets, pat dry them dry with kitchen paper and crumb it. For that turn it first in the starch, then in the egg mixture and finally in the panko.
Heat the oil in a pan. Put in the cutlets and fry them on medium heat for 5 minutes. Flip them over and fry for another 5 minutes.
Get the pork out of the pan, and get in the onion and the white part of the spring onion. Fry for about one minute then add the soy sauce and mirin mixture. Cook for another 3 minutes.
Cut the pork into bite-sized stripes. Roughly mix the remaining two eggs. Put the cutlets back into the pan and pour the eggs over it. Cover the pan with a lid and let it cook for about two more minutes until the egg just has solidified.
Divide the rice onto two bowls, cover with the pork and finish with the remaining, green part of the spring onions and some sesame if you like. Enjoy.