7. August 2016
Street Food: Brick Lane & Camden Market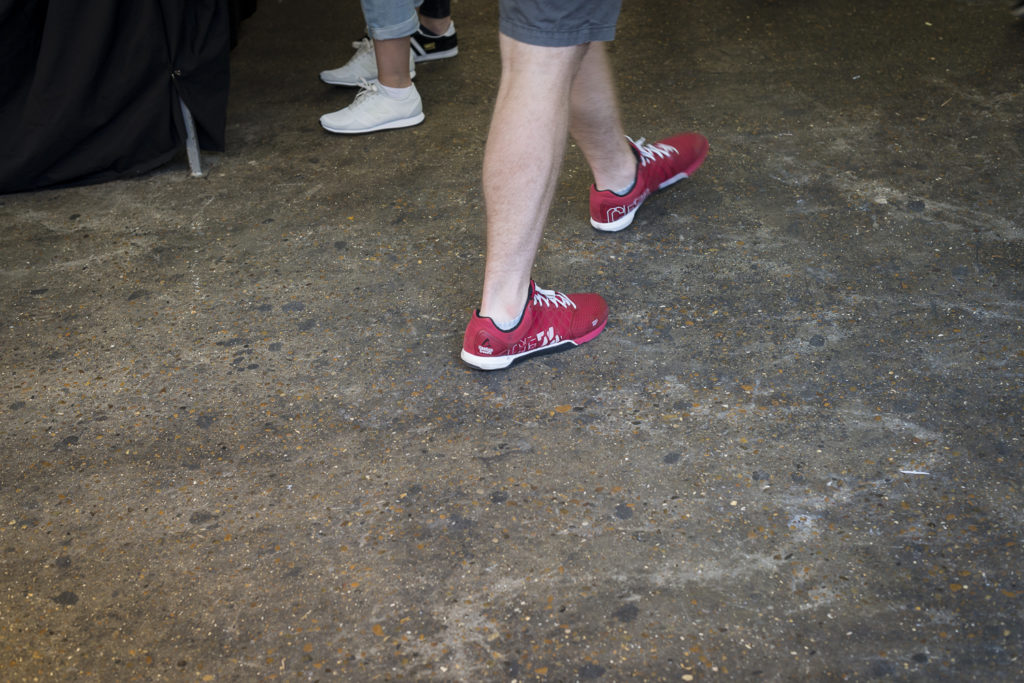 There is a certain flair to street food markets that will ultimately pull you in. In Germany the trend is relatively new as far as I'm observing, and some attempts end in, sadly, rather bad and cheep food that comes at high prices and with an almost disappointed shrug of one's shoulders in the end.
This isn't a German problem only, naturally. It's not that we don't have great food either. On the contrary! But street food here still can't shrug off this awkward image about being "not good", fatty and unhealthy. Oh boy, how much do we have got to learn on that account!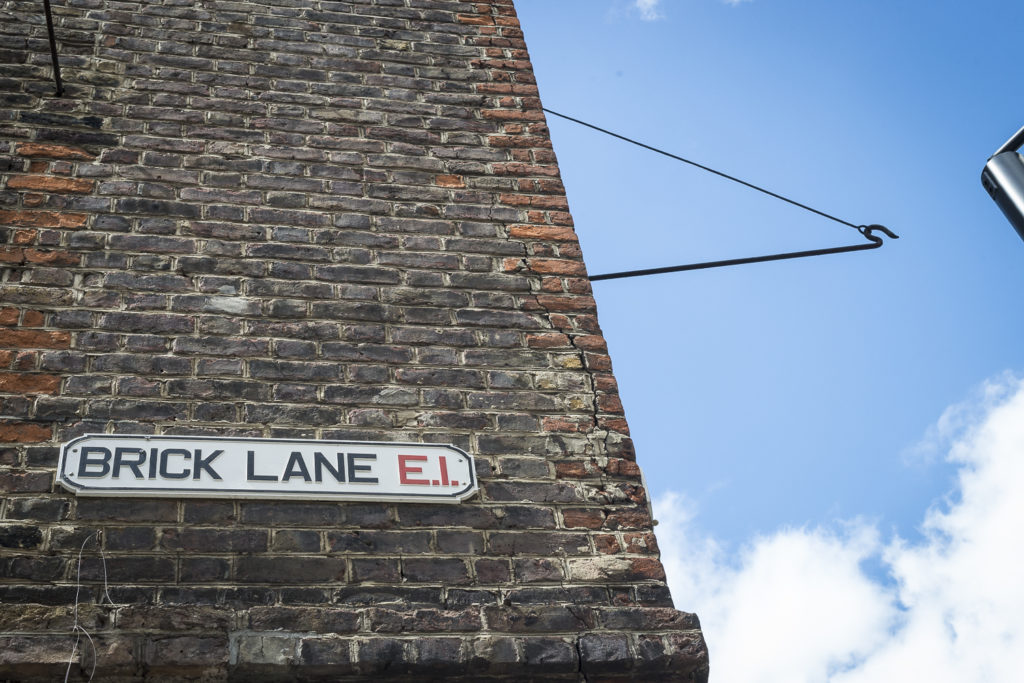 Of course a city like London is a bad comparison to a relatively small town somewhere between the Black Forest and the Swabian Alp. But let's just take a look at London's Brick Lane in the Shoreditch region. It has such a wonderful market that opens its doors on Sunday from 10am till 5pm to a colourful offer of food, fashion, music, art, and more.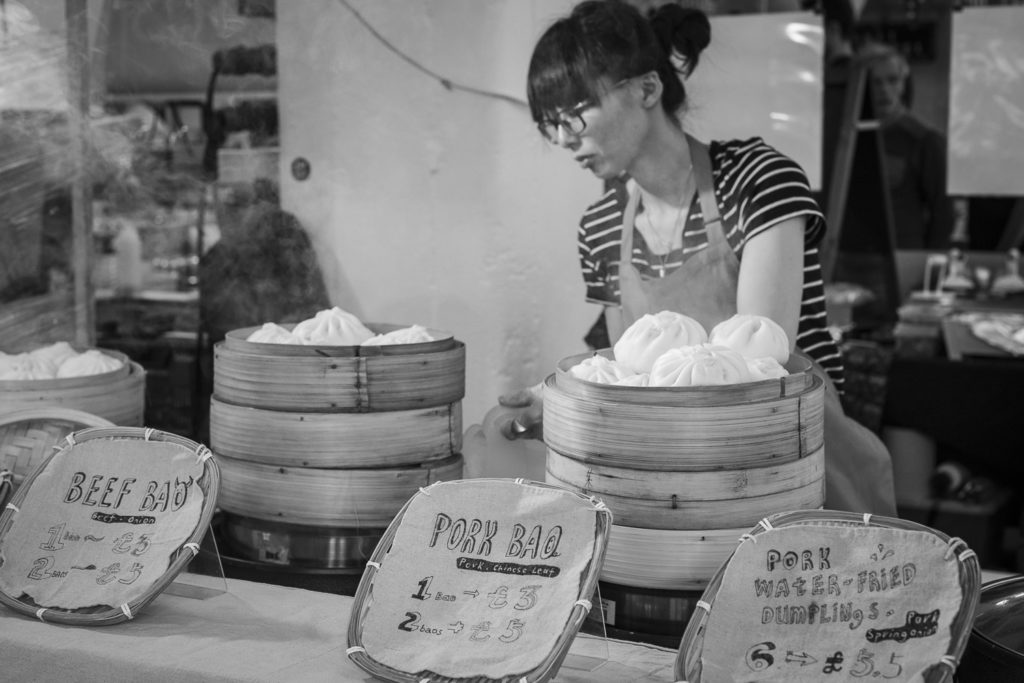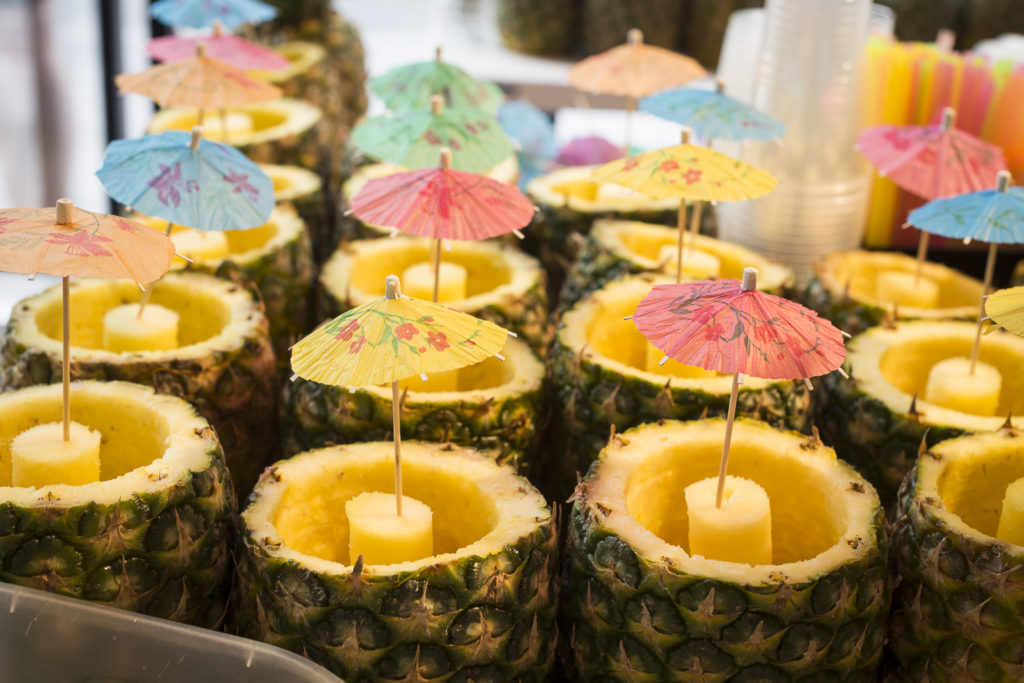 It's especially the cultural mix that fascinated us most about the London Artisan, the multiplicity of spices, flavours and scents. You can have Italian pasta, Japanese Ramen, or Spanish pealla. Chinese dumlings or Turkish sweets as well as Swedish buns, Mexican wraps or Greek antipasto.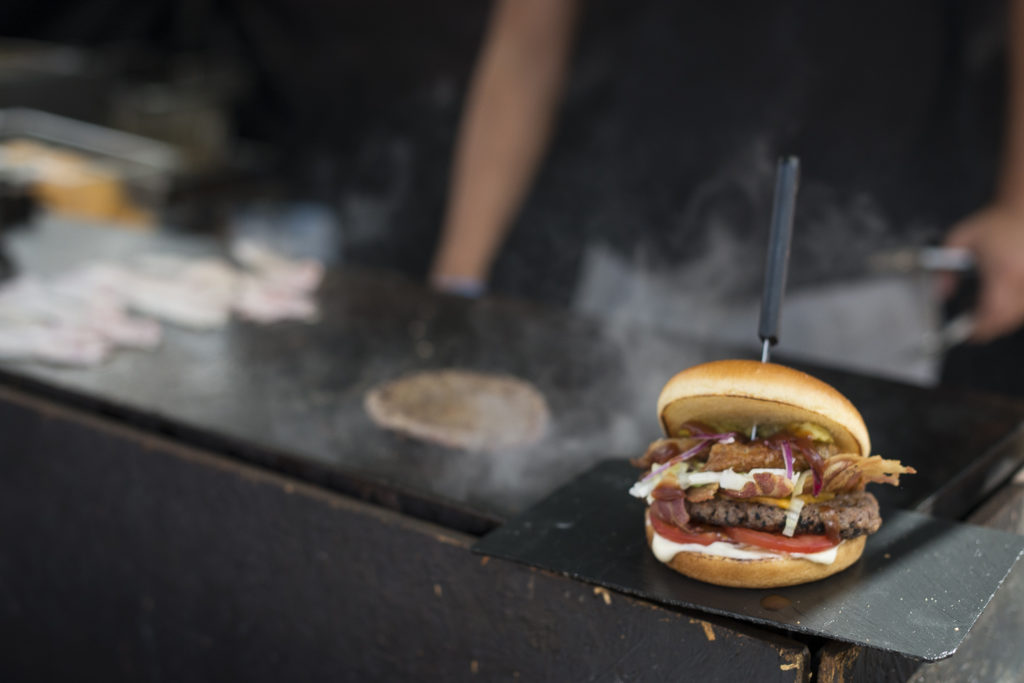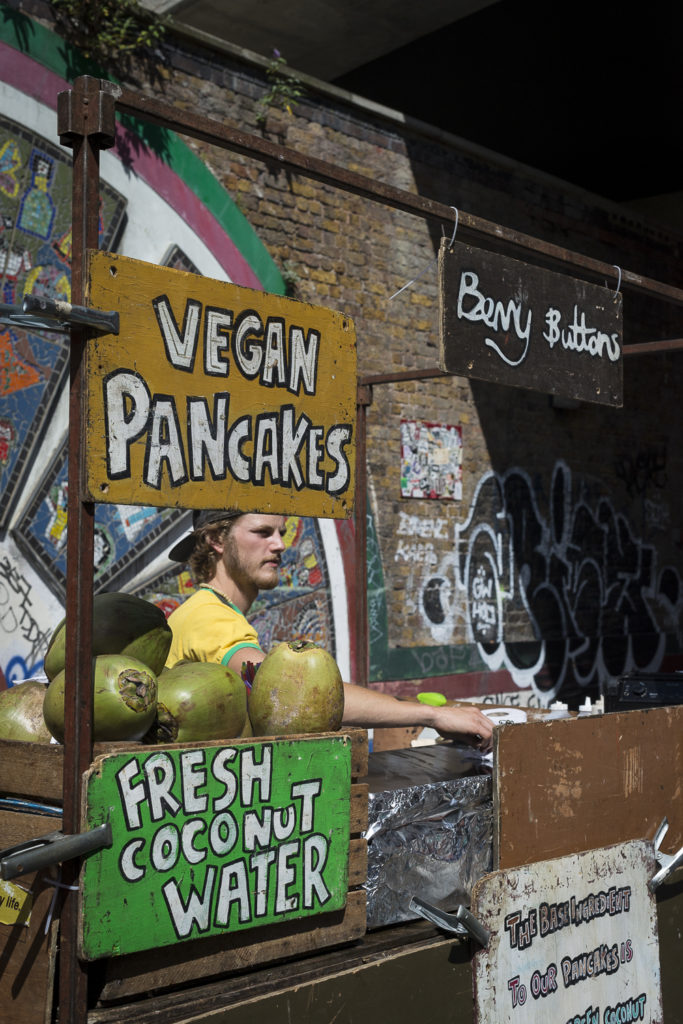 You can indulge in cannoli (some Godfather fans present?) or solely in some fresh coconut water, some fruit or something like duck confit burgers or vegan pancakes.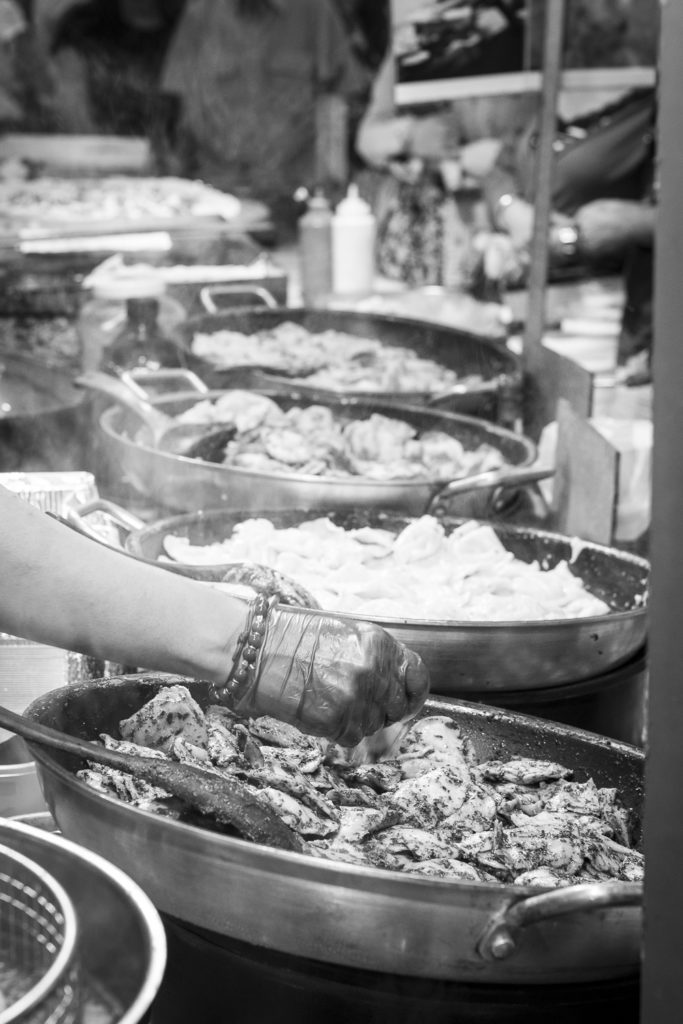 The hall is vibrant with people chatting, meeting, eating, cooking, offering tasters. Wherever you go there is a good chance you will end up with your nose inhaling deeply over one of the many pans that bubble with food and breathe their delicious steam. Spice-pallets from Thai to Cuban to British to Vietnamese and to tropical islands await you everywhere. All you have to do is to just try.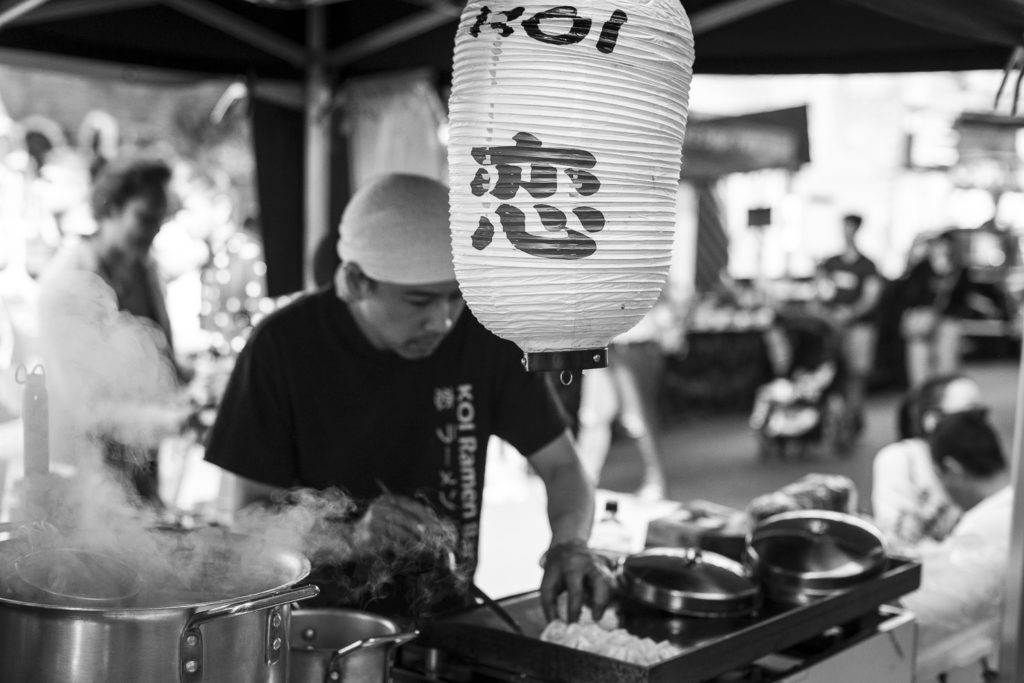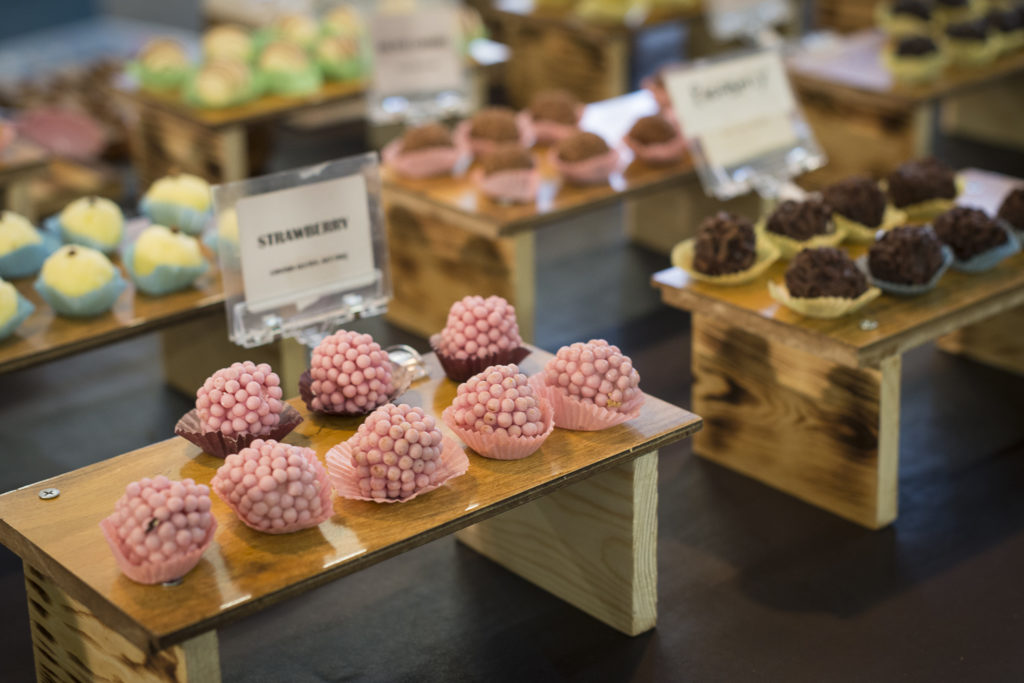 And when you are done with the hall, you can go out, right back on Brick Lane itself, and experience even more. Worth a visit for example is one of the Dark Sugars stores: chocoholic paradise. You can buy whole bricks of chocolate here and the offer of chocolate truffles is amazing. Also it is one of these great places that makes hot chocolate with freshly chopped chocolate and in a way that will taste deliciously sinful.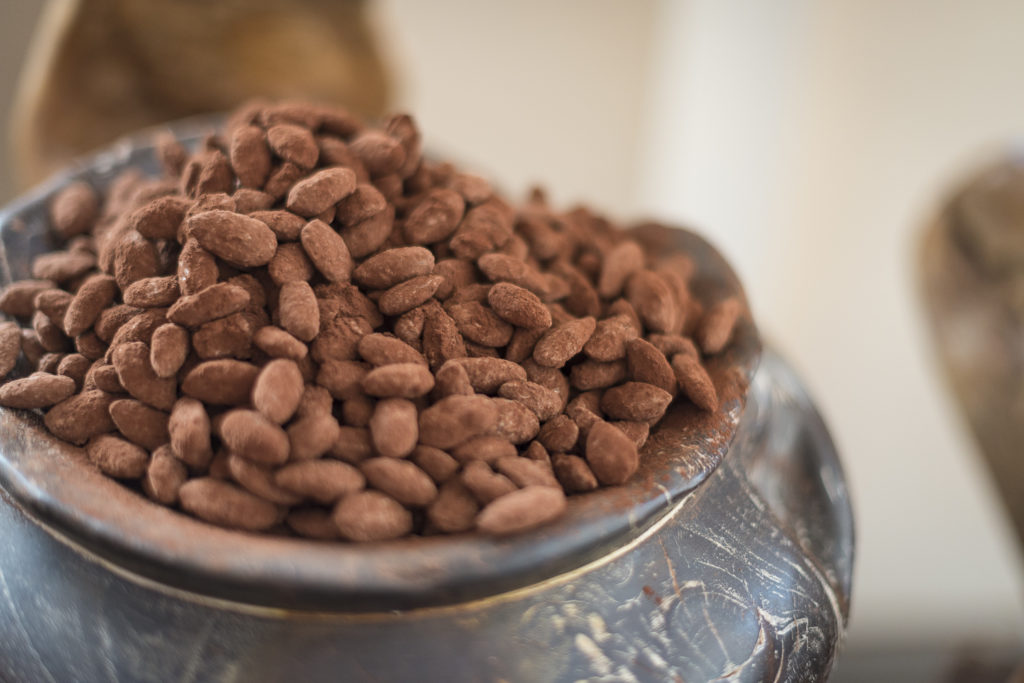 Afterwards you can take the Circle line via Baker Street and visit the address with the 221 B on the door and, on your way back, you could also make a stop at King's Cross to visit Platform 9 3/4. There is a photo service for fans and a store…a nice place for Potterheads like me.
And not far from King's Cross—just two stops away with the Northern line—there also is Camden Market.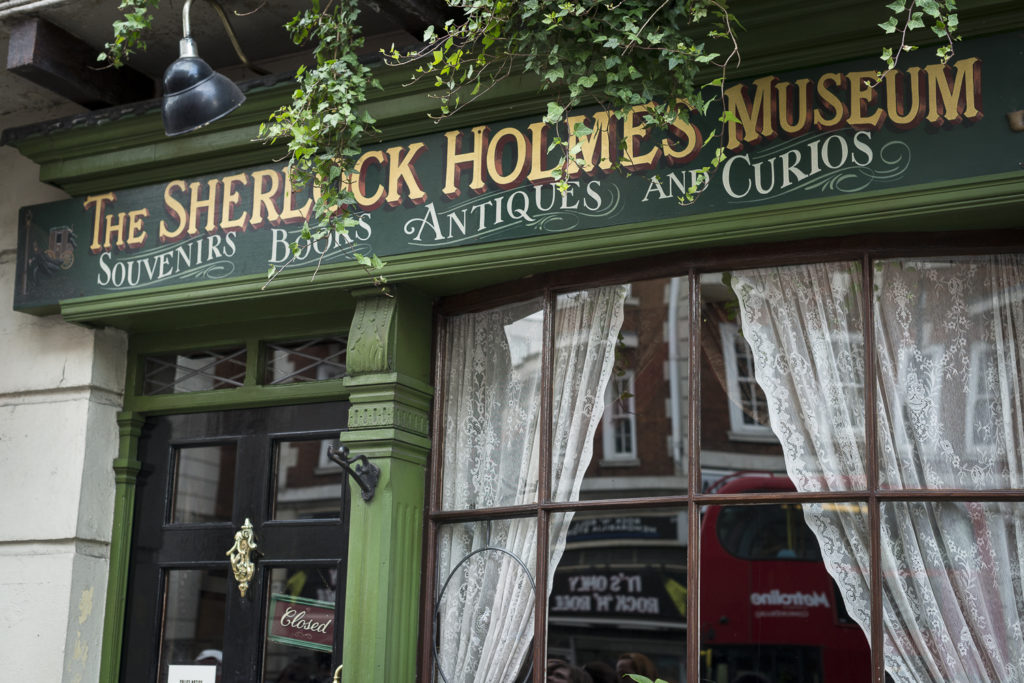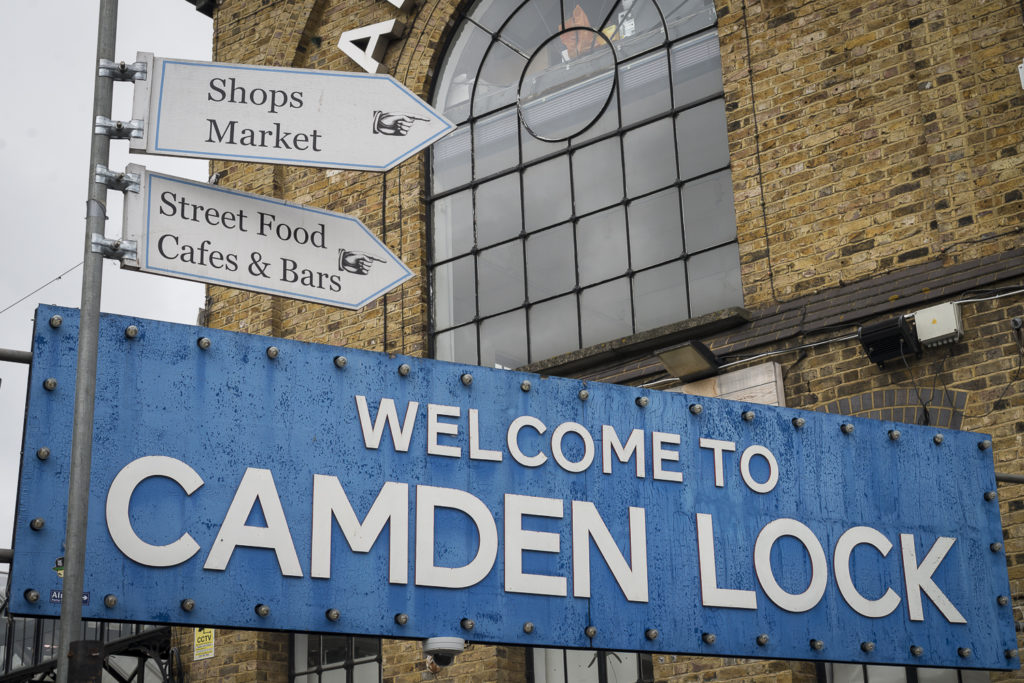 Camden High Street is a region that seethes with modern life. The moment you step out of the Tube station it will capture you and lure you in. Head north, just along with the masses: They know where the good stuff will be. The walk up to the Camden Lock Village, where we are heading to, is an experience for itself. A little bit touristy, but also the home for subcultures.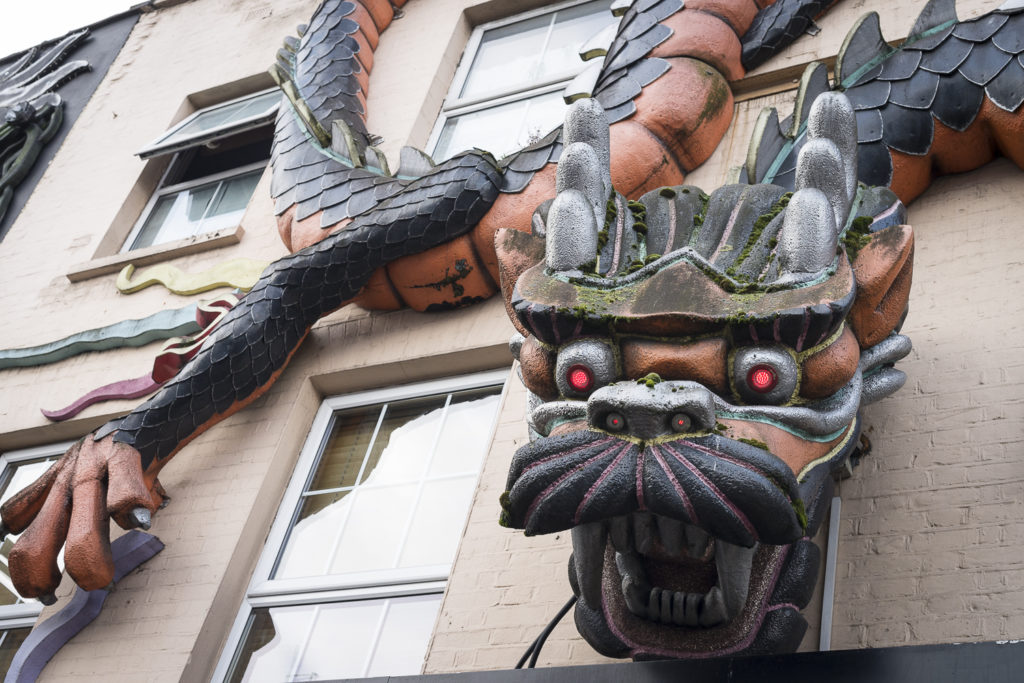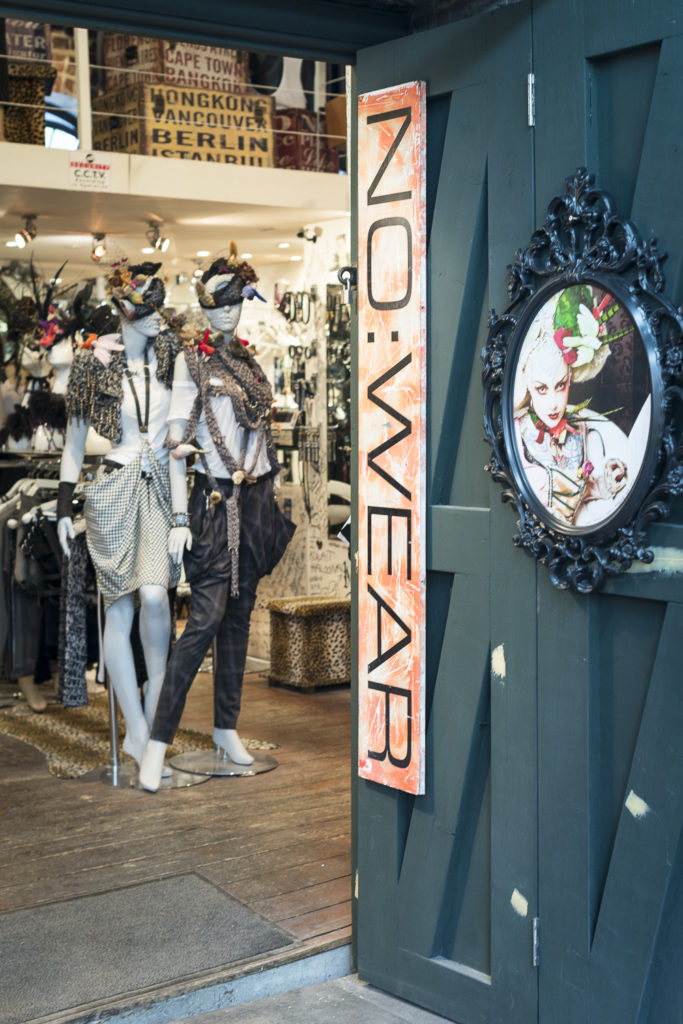 You'll see lots of tattoo parlours, piercing studious, beautiful Goth fashion and more, all lined up on both sides of the road. A feast for the senses! After a while you'll cross a bridge and this, here, is where we wanted to go to all along. The street food market and all these wonderful stores that will charm you right away.
Grab a drink somewhere, there's enough juice, smoothies, lemonade or coffee, and stroll around. Take your time, because this wonderful place on earth is made of narrow, crooked alleys, with more and more to discover, just around the corner.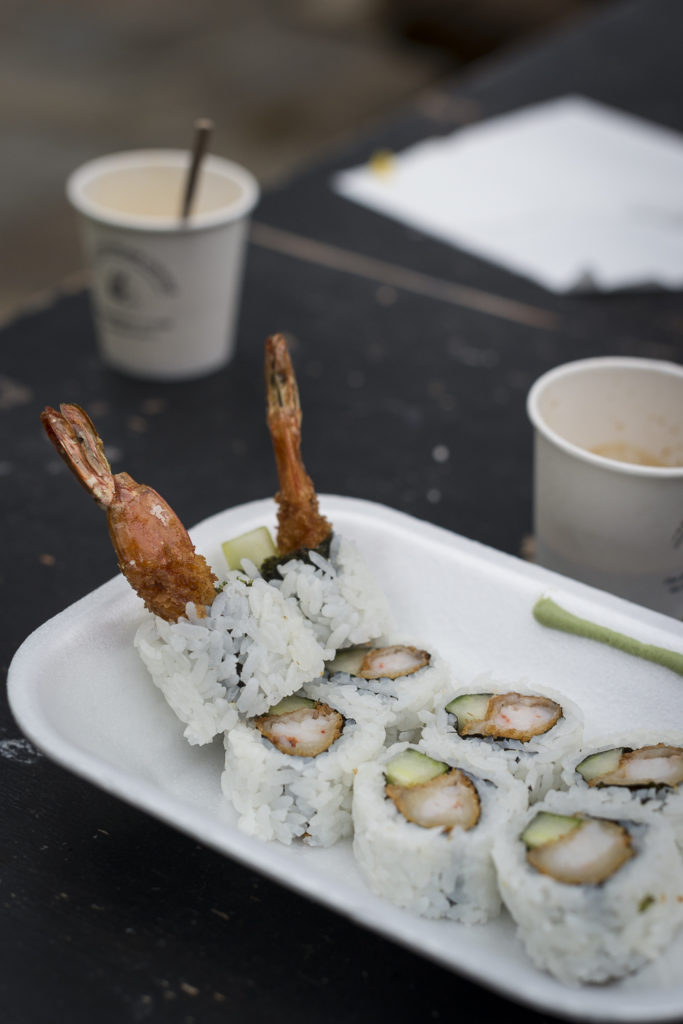 Here you can have freshly roasted espresso from an adjacent booth, while you wait in line for some sushi with shrimp tempura that will make you smile in delight. Here you can look at handmade jewelry, while the scent of incense sticks from nearby lulls you in—in all the best ways.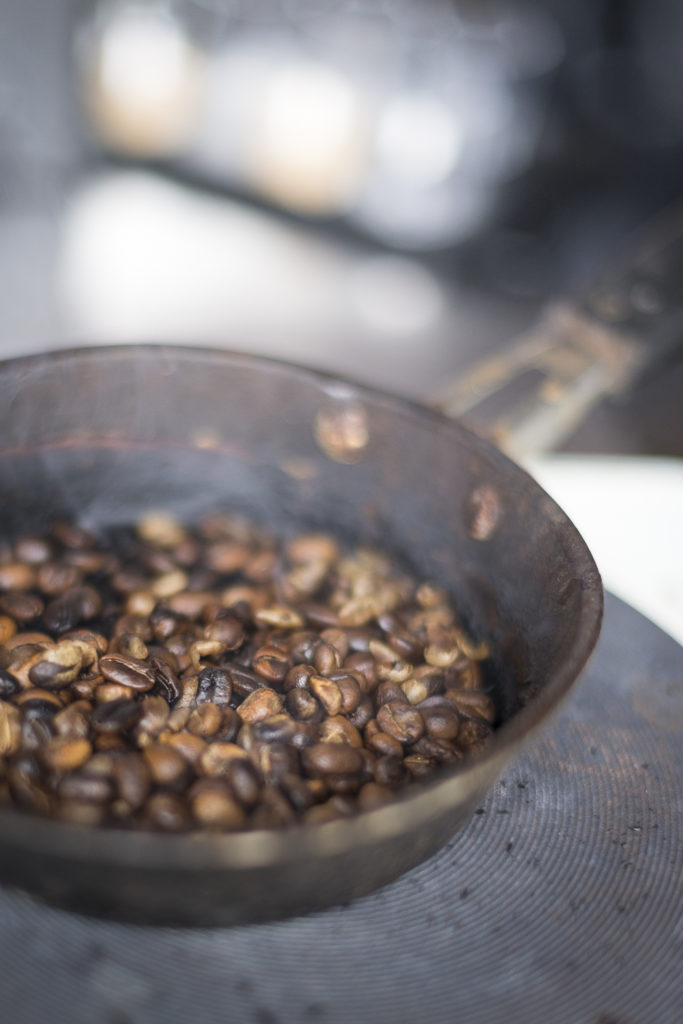 A little further the food hall begins and simply the scents whilst walking through are pure joy. Asian, African, European, American…you will find what you are peckish for. Accept the tasters that are offered. Do it! And eat more than you thought you could, because it all tastes so delicious. The crispy fried chicken from the guys at the Thai booth for example. Heavenly!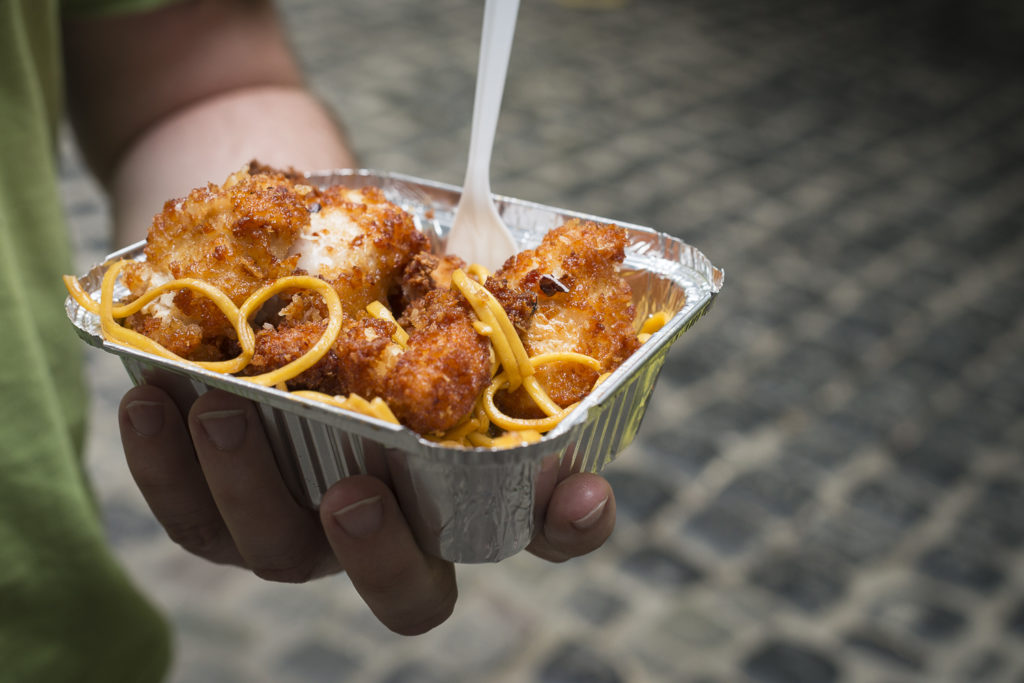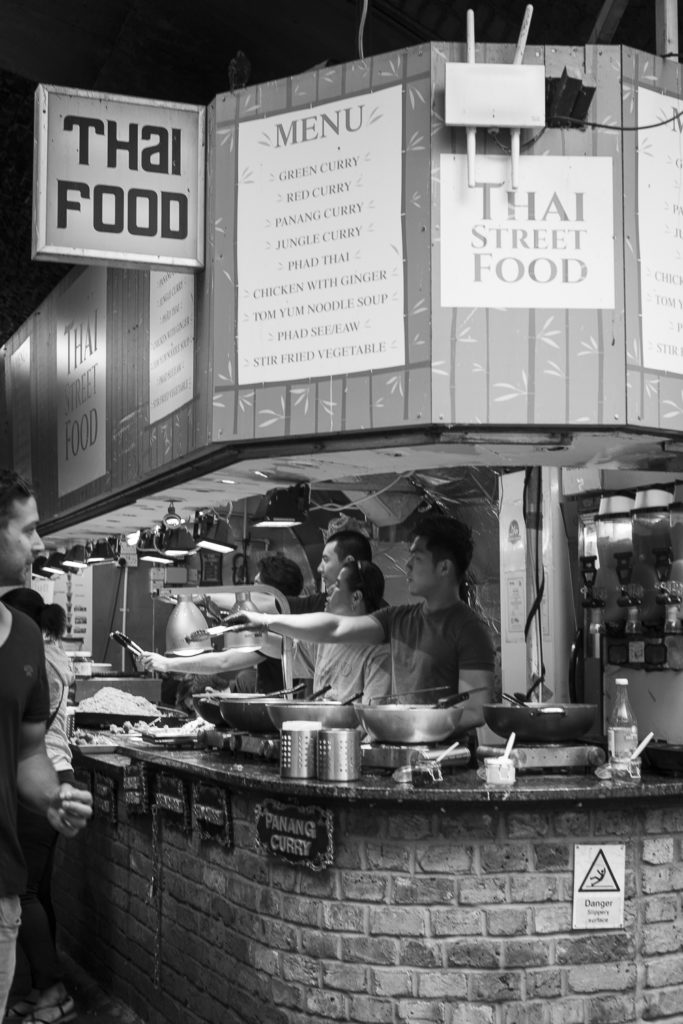 And then there are the stables. Originally real stables, they have been made into a wonderland of tiny, little stores that sell all kinds of bric-a-brac and fashion.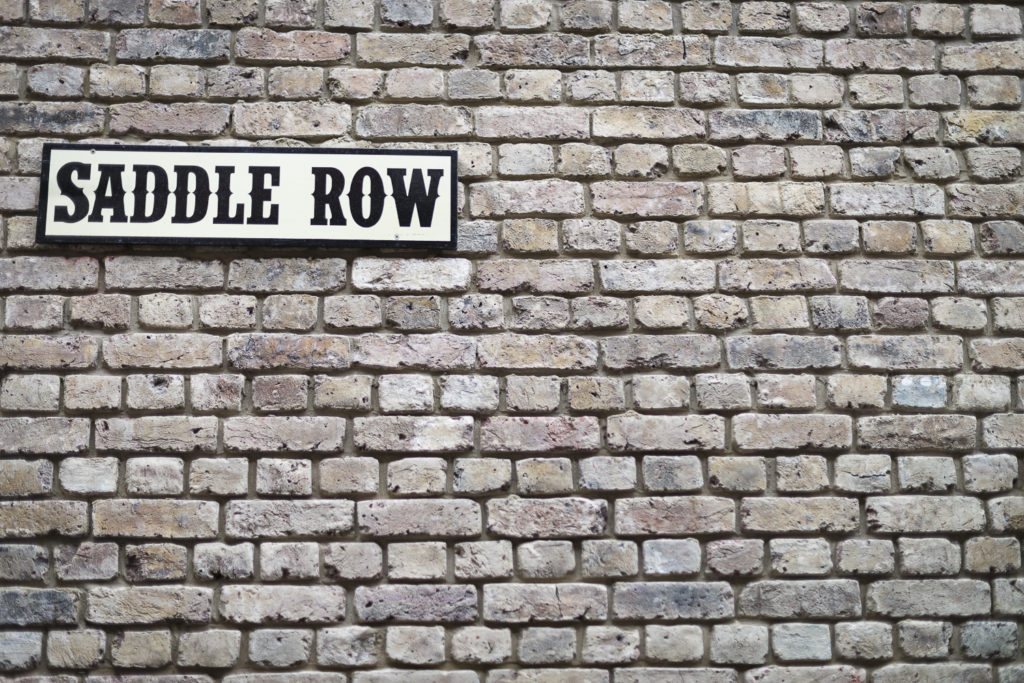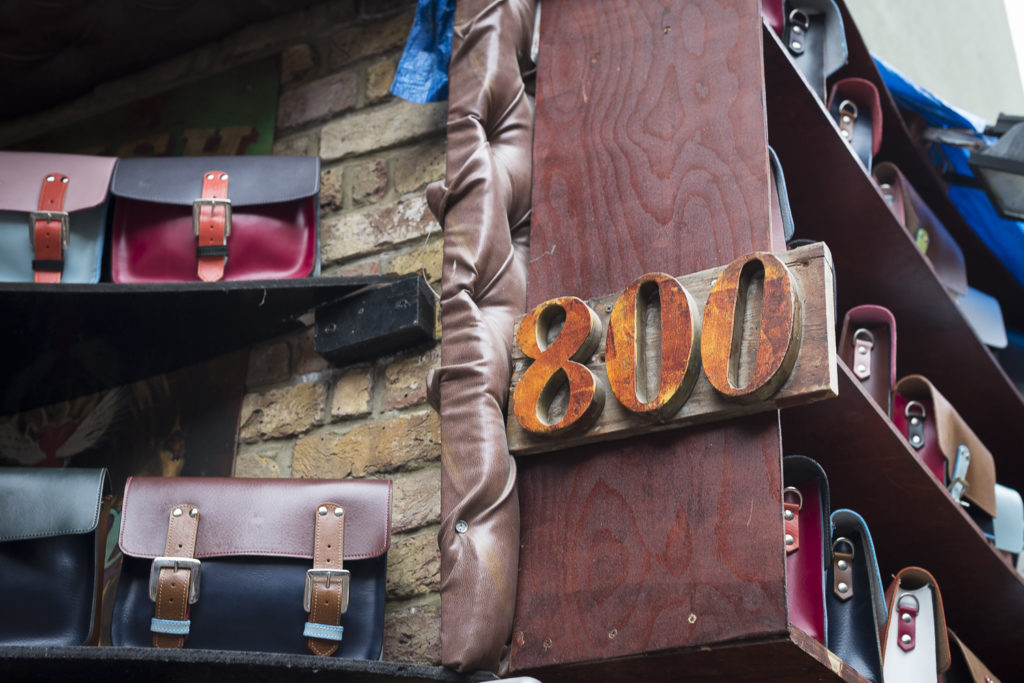 Books, bags, accessories, psychic readings, dishware, shoes,…take a pick. My favourite were the Metal Rooster with its comfy unisex clothes and the Shoe Embassy (thanks again to Julia for the tip!). And always there's the food nearby. Seriously: Take some quality time with you and a hungry stomach.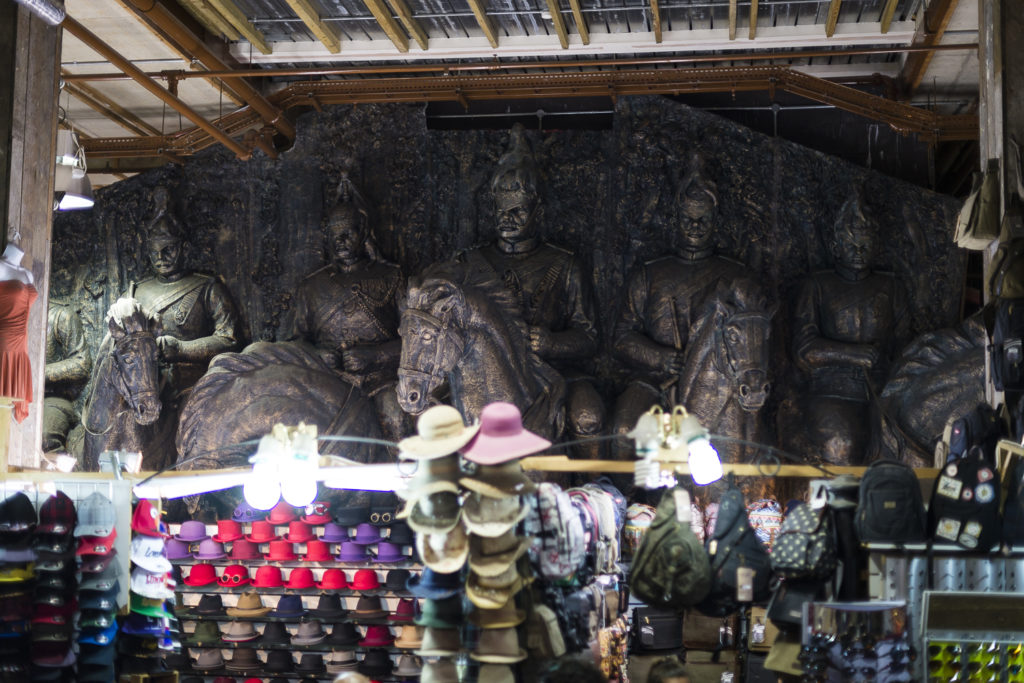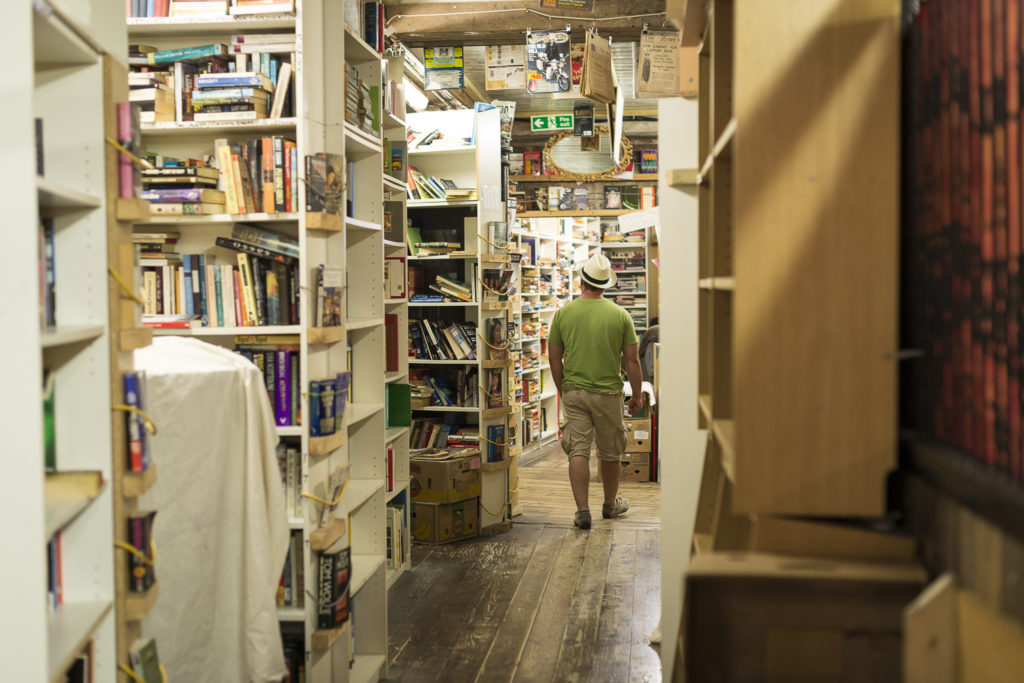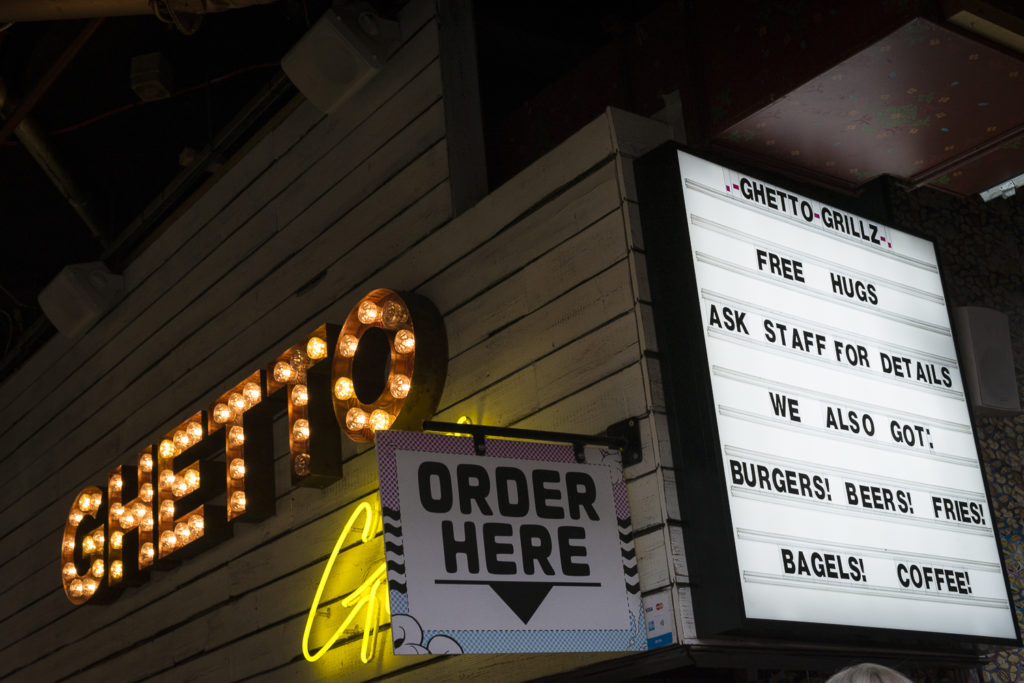 I wish we could have spent more hours there, tasting ourselves through even more. But the last thing, the most wonderfullest (!) place in London? It's still ahead of us.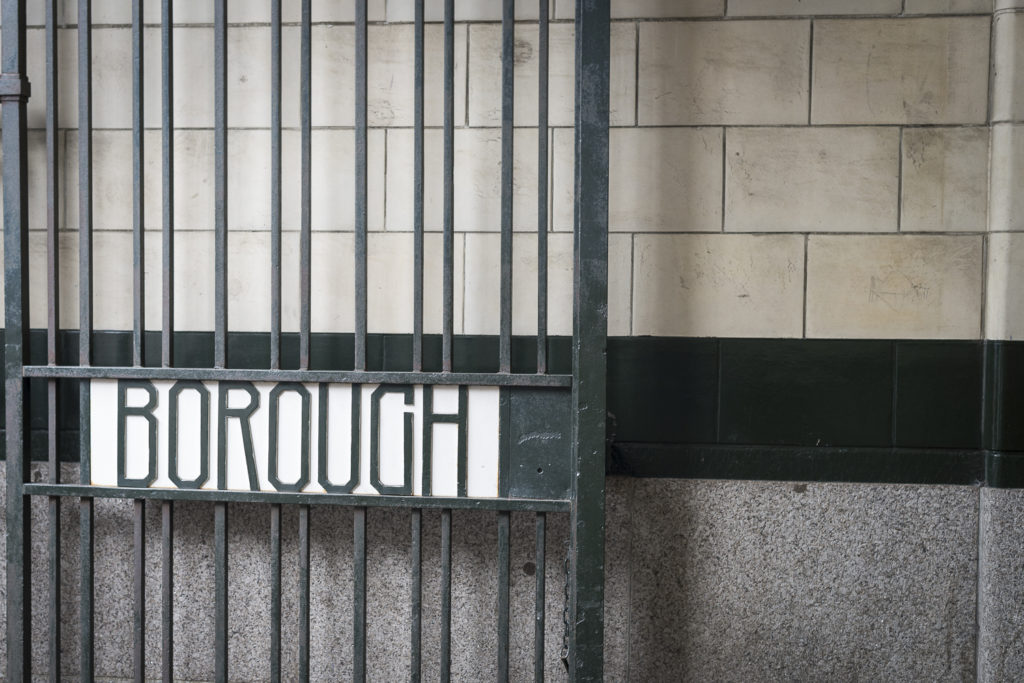 Next and final stop: Borough Market.