13. June 2016
There's Nothing to Fear Under a Blanket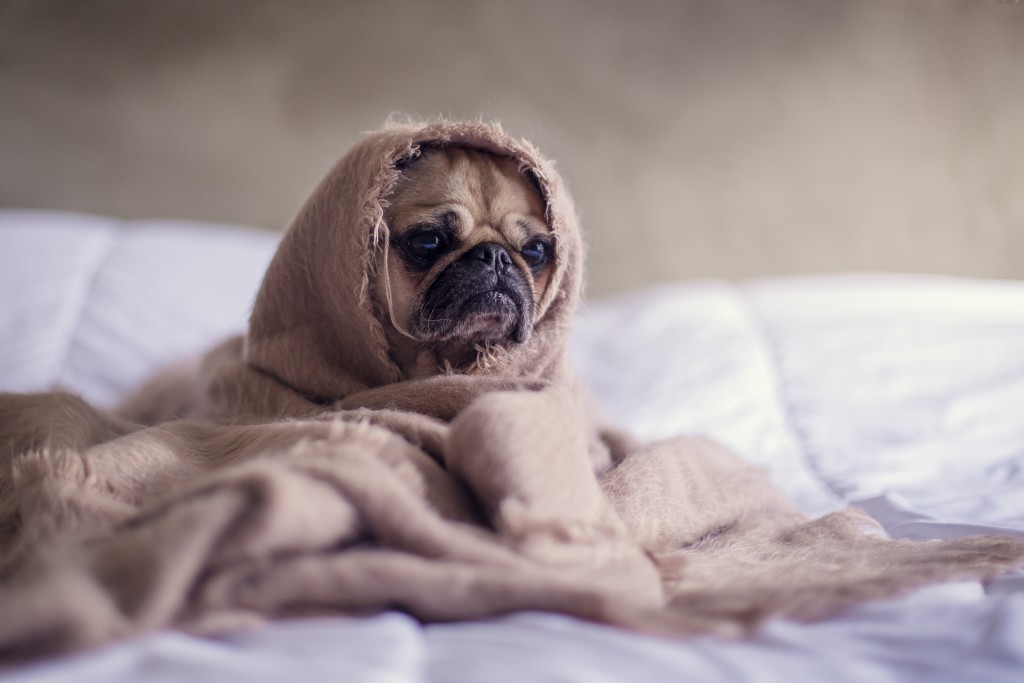 *photo source: unsplash
Blankets are something wonderful. Something brave. In the twinkling of an eye they can transform you into a superhero: Wrap it around your shoulders and you are ready to hunt evil; even if it's only a fly buzzing around.
And if you've got enough of fighting: Soft and gentle as they are, all they want is a cuddle. To warm you and caress your soul. Wrap it over your desk and you've got your own, secret hideout place. Like back then when we were little. With a torchlight and the favourite book…what bad could possibly happen like this?
Of course you can always go the easiest way: Simply lay down on the couch and pull the blanket over your own head. It is nice down there, isn't it? Safe and warm. Hidden from the world like this nobody will ever be able to see you. And—even better sometimes—you won't be able to see anyone else either. And sometimes that all we need.
Shrimps, as I've come to hear, like to hide just as well. Under a blanket of noodle dough for example. Package by package is wrapped, fried in a pan until it is crispy, then shortly steamed and done is the favourite dish. For that I'll even leave my own blanket for a while. Even if it is just for a short time.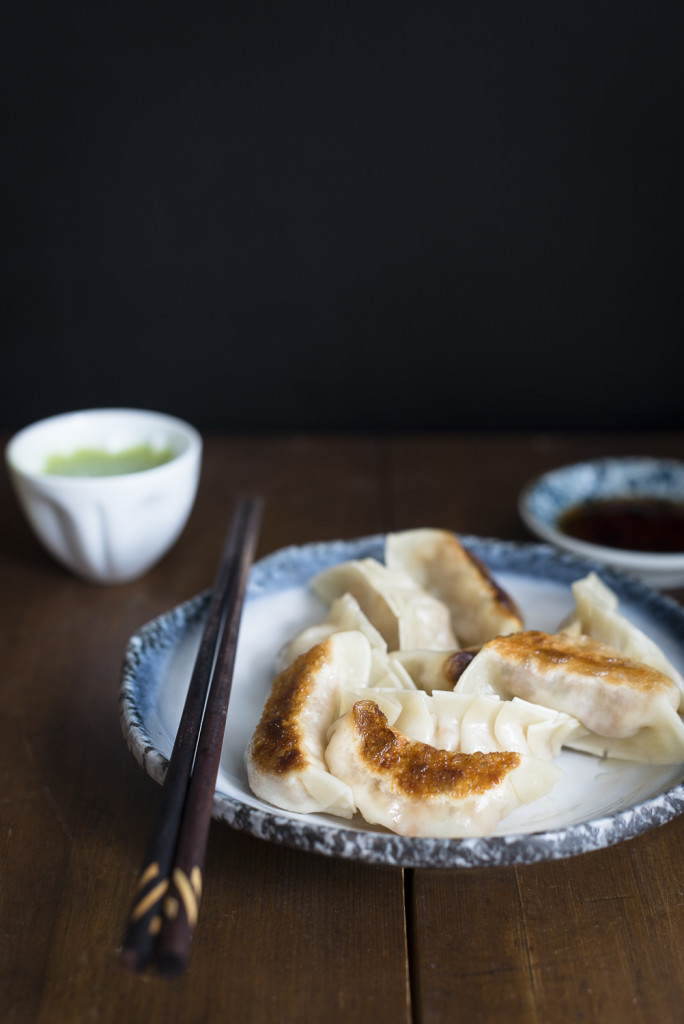 Shrimp Gyouza
Ingredients for 15 dumplings
For the filling:
150 cooked und peeled shrimps, finely chopped

1 small spring onion, washed and finely chopped

1 small clove of garlic, peeled and finely chopped

a piece of ginger (as big as the garlic), peeled and finely chopped

1 tbsp soy sauce

1 tbsp sake or sherry

1 tbsp potato starch
For the gyouza:
15 gyouza wrappers (from the Asian shop)
For the dip:
1 tbsp rice vinegar

3 tbsp soy sauce

some chili oil
Additionally:
Get the package with the gyouza wrapper out of the fridge to let them defrost at room temperature for about 1 hour.
Mix the chopped shrimps spring onions, garlic and ginger with the soy sauce, sake and potato starch. Put about 1 tsp of filling onto 1 gyouza wrapper and fold it in the gyouza style.
Heat up the oil in a pan. Put in the gyouza and fry them at medium heat for about 5 minutes. Switch down the temperature to low, add a splash of water and cover the pan with a lid. Steam for 3-5 minutes.
Mix the ingredients for the dip, fill it into small bowls (like for soy sauce) and serve with the warm gyouza.