1. March 2016
The Feeding of Predators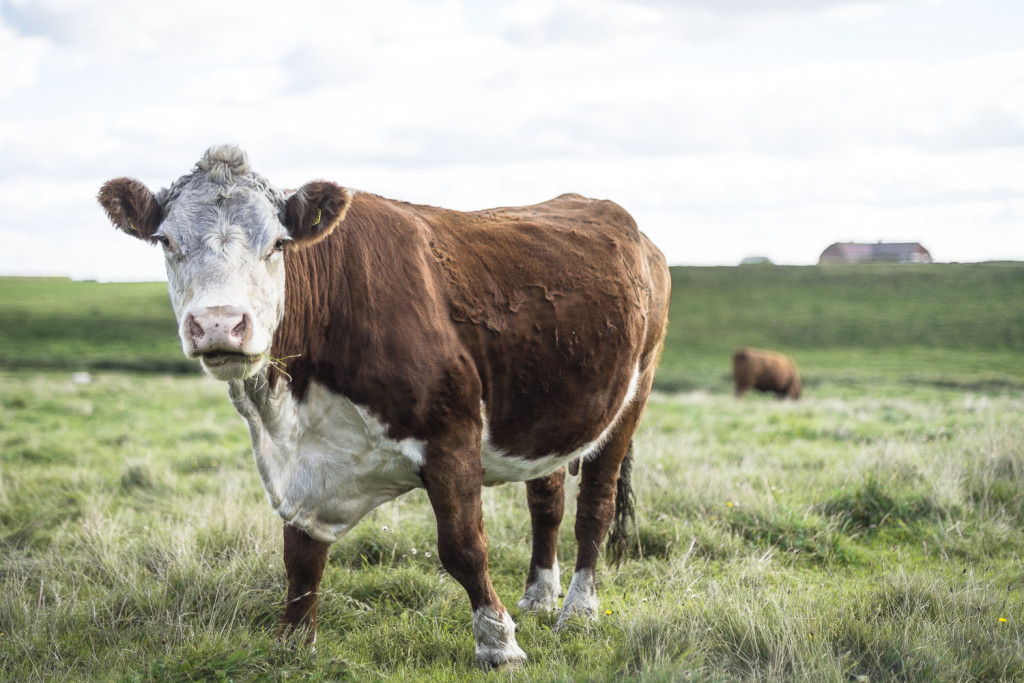 Steakhouse owners and -waiters always rejoice in my appearance whenever I step over their threshold: My brightest smile of my face, sparkling eyes that beam with anticipation, and already deeply inhaling the flavours of Heaven… yes. It is time to feed The Predator again. Side dishes, mostly unnecessary anyway, are counter-ordered or simply left aside; my concentration is fixed on the essential. The meat.
Good is what it has to be. A little bit of luxury for a special moment. It should have lived a happy life, a species-appropriate existence on wide meadows under the sun and stars, with a generous selection of yummy grass, various herbs, fresh air, and freedom with an end that was as respectful as possible. Ideals – I know. But they are worth pursuing. In exchange I'd rather savour a little less often, but then properly.
Then the next question: Filet? Or ribeye? Maybe a striploin or t-bone? Marinated? Mediterranean? From the barbecue or out of the pan? The portion for a lady (hardly so…) or for a hungry fellow (much more likely!)?
One thing is always for sure though: For me it has to be rare and bloody! Still wonderfully bright red inside and – here at the latest you detect good quality – tender and delicious. A little bit of marinade or dip to that and the evening is perfect. All that's missing now is a glass of red wine or a cocktail…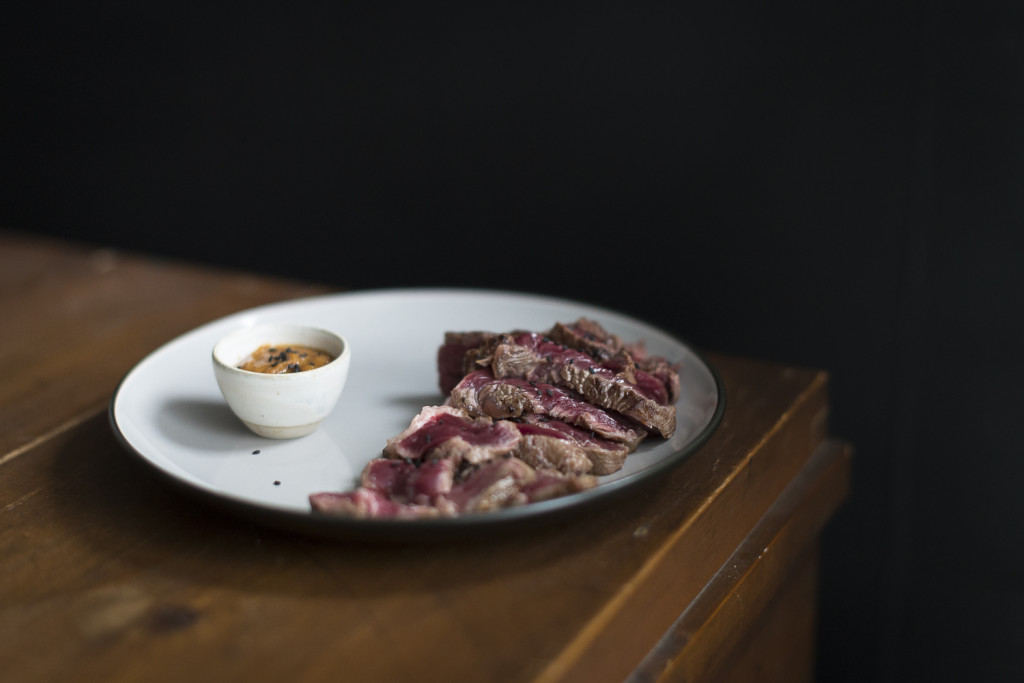 Entrecôte with Miso Dip
Inspired by Nigel Slater's "eat"
Ingredients for 2 portions
400 g entrecôte, one single piece

1-2 cloves of garlic

1 branch of rosemary

2 tbsp olive oil

some oil for frying
For the dip:
1-2 branch of thyme

3 tbsp white or yellow miso paste

1 tbsp apple vinegar

1 gulp of sake or dry sherry (30-50 ml)
Rinse the meat under cold tap water and pat dry. Peel the garlic and chop into slices. Remove the rosemary from the branches, mix with the garlic and the olive oil and rub it into the steak. Cover it and let it marinate in the fridge for at least 2 hours, better over night.
Heat up a pan and add some oil. Put in the meat and fry it on middle to high heat on both sides until it is to your liking (I prefer it very rare, so I only let it in the pan for 1-2 minutes on each side, medium should take about 8 minutes on each side).
Remove the thyme leaves from the branches and mix with the miso paste and the apple vinegar. When the meat is done remove it from the pan and add the sake. Stir and take the pan off the flame. Add the miso mix.
Cut the meat into thin stripes and serve with the dip.
Eat with rice, roasted potatoes or as a sandwich between to halves of a ciabatta.
– – –
The beautiful lady on the photo above is one of the happy cows of Denmark. I named her Kate and she was my lovely meadow friend for two whole weeks. Then we had to drive back home again…