10. November 2015
I fucking love stars!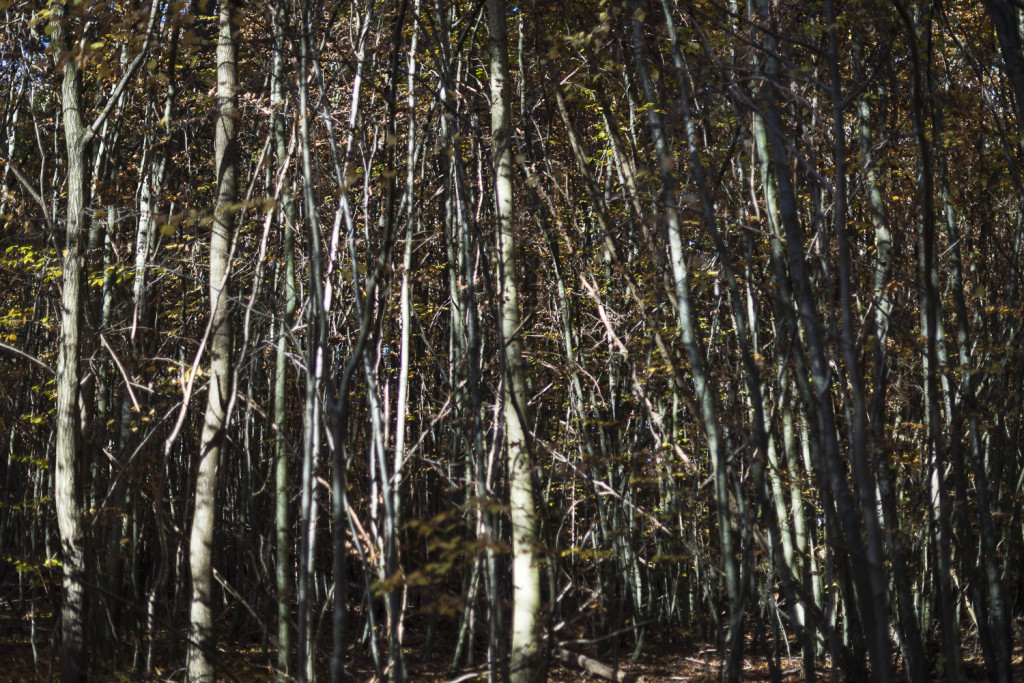 The days are getting shorter. The precious hours of sunshine are slipping through our fingers while we are occupied with our daily business… just to find ourselves surrounded by pre-hibernal darkness in our free time. But is this really such a bad thing? The local nature needs this winter rest, the withdrawing from everything, the silent slumber under a cold and heavy snow cover, so it can rise again in spring, with all its power. Besides, this darkness indulges us with a sight we usually don't get during summer if we don't want to stay up too late: the starry sky. In all its glory and magnificence it now shines on us at a time we leave from work and it shows us the way back home. How often do we really look up to appreciate this spectacle of nature? Almost too quickly we'd rather hurry inside – into the lulling warmth and the flashy glow of artificial lighting.
And yet the firmament in November is so beautiful… and we always cannot have enough pretty around us. More than ever in a season that leaves the trees bare-branched and will bleach the bright autumn colours until we will be left with nothing more than a world out of grey and grey in gray in December. So yes, I'd rather turn my gaze up to the sky above, even if that means to stay in the cold for a bit longer. I admire the Orion, always easy to recognize, and wink at the Unicorn that dances right next to it. From time to time I might happen to spot at a falling star. I want to catch it, carry it around with me and lose my heart to it… to finally set it free again, where it belongs. Am I a hopeless romantic? Maybe. But all the same I know: Soon I will stand outside again, under the sky, to gaze upwards in awe and gently whisper to myself: "I fucking love stars".
And this version of an Italian-Asian carbonara… I love that, too!
Spaghetti with Miso Carbonara and Sausage Meatballs
this recipe (again) is inspired by the lovely and fabulous Mandy
Ingredients for 2 portions
2-3 high-quality salsiccia or other really good pork sausages from the butcher

some oil for frying

250-400 g spaghetti, depending on how hungry you are

50 ml sake (or sherry)

4 eggs

20 g freshly grated parmesan

20 g freshly grated pecorino

2 tbsp white or yellow miso

1 tsp fresh thyme leaves

freshly ground pepper for seasoning
Cut the sausages open lengthwise, get rid of the skin and roll them into small meat balls between your hand. Heat up a pan on medium heat and bring a pot with salted water for the pasta to a boil. Pour some oil into the pan and add the sausage meatballs to fry them until they are golden brown all way around. Put the spaghetti into the boiling water and cook them al dente, according to the instructions on the package.
Crack the eggs open into a bowl, add the grated cheese, the miso, the thyme and some pepper. Mix well.
Deglaze the sausage meatballs with the sake and strain the pasta through a sieve. Let them drain for just a few seconds and immediately add them to the pan. Mix well. Turn off the heat of the stove, add the egg mixture, and keep on swinging the pan around. Divide onto two plates or bowls, and serve quickly with additional cheese, thyme, pepper and sesame if you like.