1. October 2015
"Yotsuba&!" – Joy of Living in Manga Format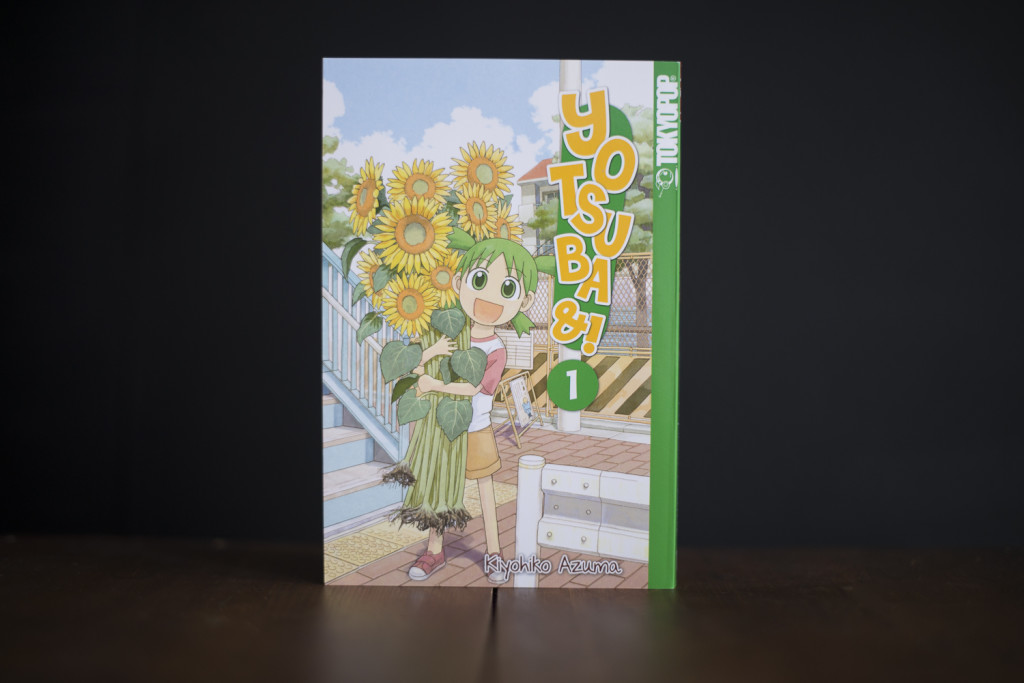 Recently a dear friend asked me why I seek to flee from the reality with all the films and TV-shows I watch, with all the books I read and games I play. I've been thinking about this question and I have come to realize it isn't really a flight that I am searching for… it is to widen my experience. All of these stories in my mind – may it be from films, books or even games – enrich my thoughts. They suck me in, touch me and they can make me feel more like myself from time to time. And sometimes, yes, they actually do provide the perfect emergency exit from this world and its everyday life. So, a while ago, I started to read mangas. And "Yotsuba&!" is one of them.
Yotsuba is a lively six year old girl with green hair and lovable nature, that just moved into a new town with her Dad and turns the world of their neighborhood upside down. Yotsuba really makes you laugh. A lot! And she makes you see the world with the curious and innocent eyes of a child again… something that we (sadly) tend to unlearn with adulthood.
"Yotsuba&!", though consisting of 12 volumes already at this time, is the perfect manga for in-between. You can easily read a chapter in a break and it makes you feel easy again. It makes you laugh and think about all the craziness of our world at the same time – a precious sensation.
The artwork of Kiyohiko Azuma is precise, pure, and beautiful and the powerful strokes perfectly suit the story they are telling. Also a great thing: This is a perfect manga if you are totally new to this territory. There isn't too much text and the panels are big and clearly arranged, so you will find an easy way through the new and unfamiliar "backwards reading". 
So yes: I definitely recommend reading this manga. It is a great start for newcomers, and if you already are a manga reader it is a fantastic read. "Yotsuba&!" may transform you into a little child with green hair and open eyes for a while. But you won't regret it… and laugh a lot!
Title: Yotsuba&!
Original title: Yotsuba&!
Mangaka: Azuma, Kiyohiko
Genre: Comedy, Slice of Life
Status: 82 chapters in 12 books (ongoing)
"Yotsuba&!" von Kiyohiko Azuma. Deutsche Edition erschienen beim Tokyopop Verlag.