17. July 2015
Just for ourselves!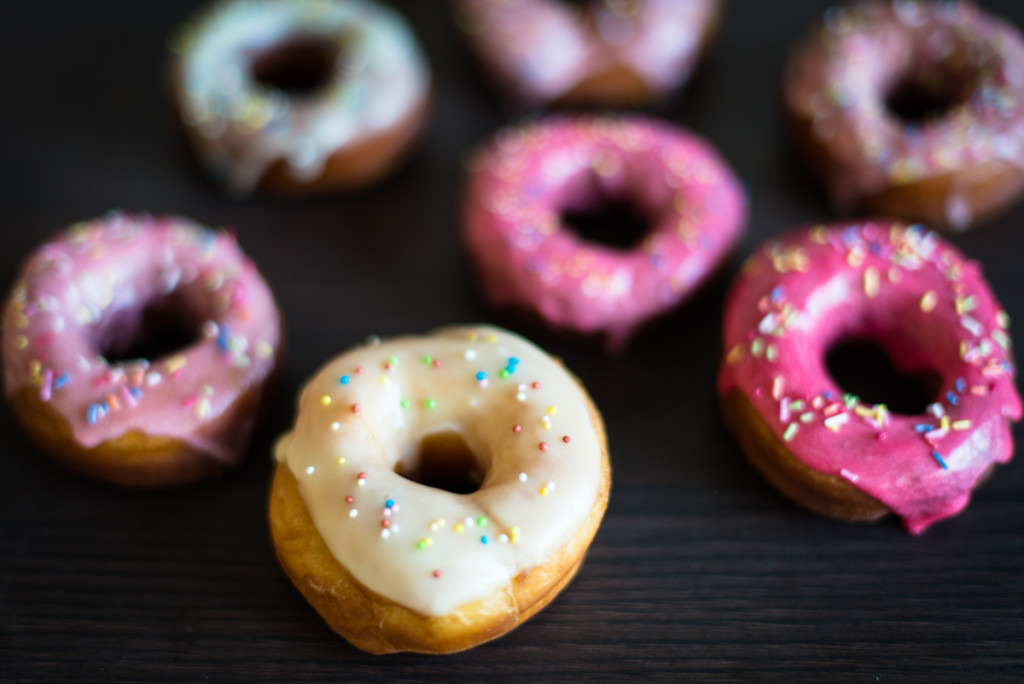 Have you thought about yourself today?
Have you already done something that is just for you? Have you already told yourself: "It doesn't matter what the others think!"… and did you really mean it?
Have you already treated yourself today? With a calm gaze to the blue sky, a joyous lifting of your arms whilst cheering gladly or maybe rather a nocturnal howling with the wolves? Have you given yourself a small gift today? Just because it's Friday?
Have you already taken a look deep inside your soul today, to find your greatest wish? Have you done anything for your body today? Have you infected anybody with an honest laugh?
Have you accomplished an irritated look from others with your wonderfully crazy actions today? Have you already beamed so much for joy that sparkling lights surrounded you and almost used up all your energy?
Maybe now it's time for all these things. Maybe you find your way back to yourself again, to what you really are. To the person that is your existence, without masquerade – without hide-and-seek – your true self!
Maybe a donut will help you with that. A freshly fried, fluffy, vanilla-creme-filled, sticky, sugar-sweet donut! It surely will give you inner calm and it has the secret sugar rush superpower to give you back those pumped dry energy reserves. Wanna bet?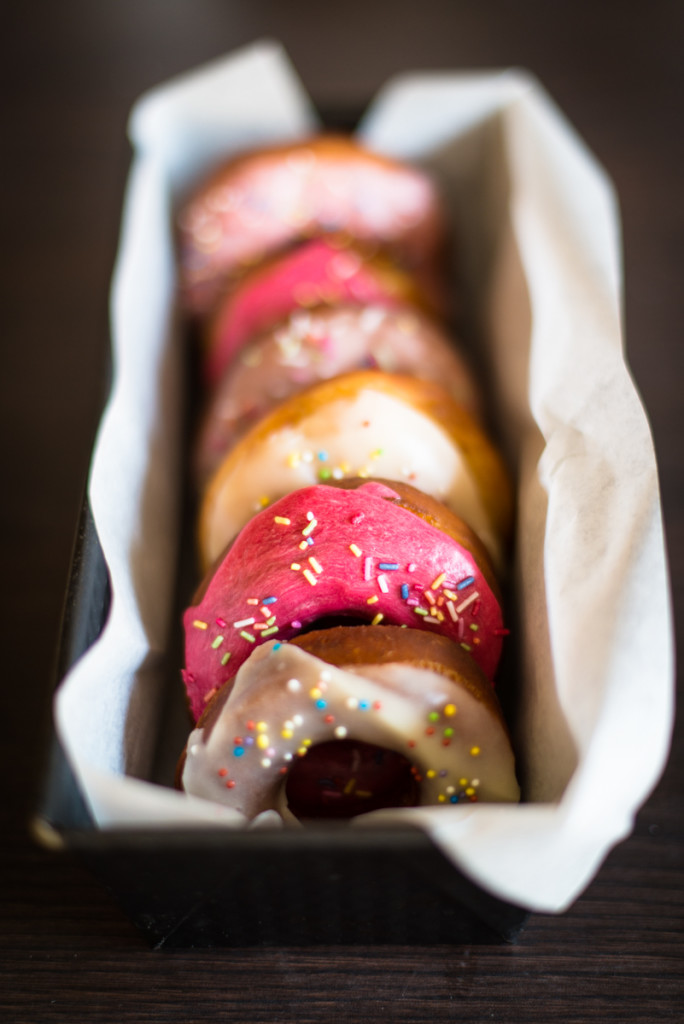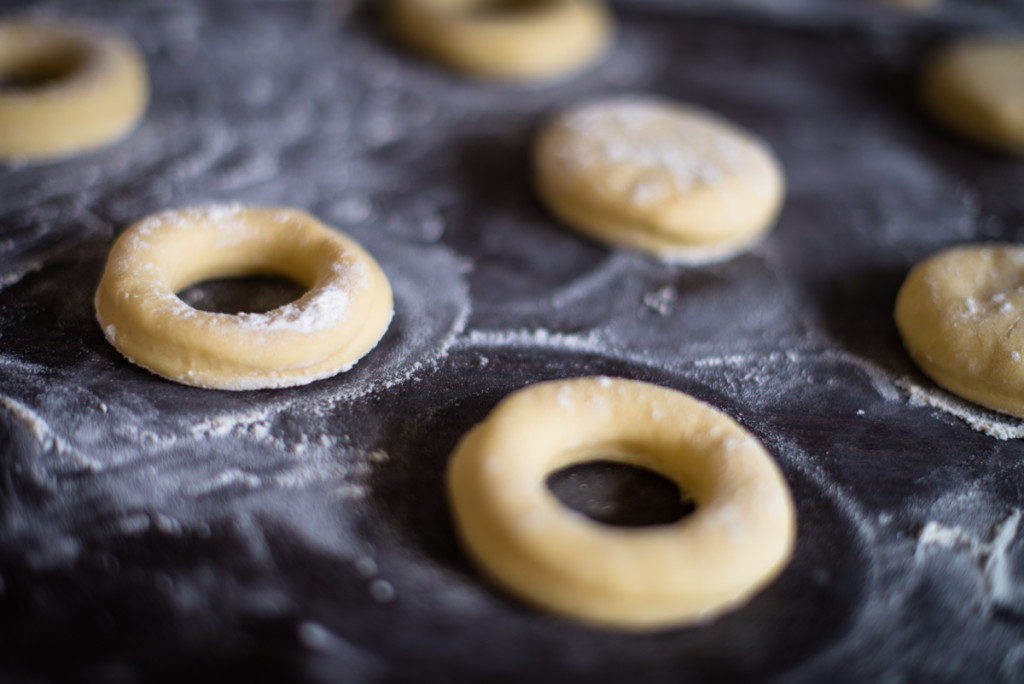 Donuts With and Without Vanilla Creme Filling and Sugar Icing
Ingredients for about 12-16 donuts
for the donuts (thank you for the recipe, Jens!)
21 g fresh yeast

175 ml lukewarm milk

65 g sugar

420 g flour

1/2 tsp salt

1 tsp vanilla extract or 1 tbsp vanilla sugar

1 egg

35 g soft and unsalted butter

500-750 ml (vegetable) oil for deep frying
for the vanilla creme (enough for 1 whole donut recipe as above)
75 g sugar

20 g corn starch or corn flour

1 pinch of salt

250 ml milk

2 big egg yolks

1/2 tsp vanilla extract

30 g unsalted butter
for the icing
30 g unsalted butter

90-120 g icing sugar

1-3 tbsp milk

food colouring (optional)

sugar sprinkles (optional)
For the donuts put the yeast in a bowl and dissolve it with the sugar in the milk. Let the yeast start running for about 5 minutes.
Add flour, salt, vanilla, egg and butter to the milk mixture and knead for 10 minutes until the dough is soft and smooth. Is it still a little too sticky now, add a bit of more flour to the dough. Cover the bowl and let the dough rest for 60-90 minutes.
Meanwhile prepare the vanilla cream: Put sugar, corn starch and salt it a pot and stir until it is mixed up. Add the milk, egg yolks and the vanilla and bring it to a boil. As soon as the first bubbles from boiling start to surface turn down the heat a little bit and cook over medium heat while whisking constantly until the mixture thinkens. Remove the pot from the stove and whisk in the butter. Let the creme cool down to room temperature.
Put the donut dough on a working surface and roll it out until it is as thick as your thumb. Cut out the donuts and if you want to have donuts without filling as well cut out smaller holes in the middle of the donuts. Keep these small balls, they are delicious too! For the donuts themselves I used a glass with a diameter of about 7 cm and for the holes I used a cutter with about 3 cm diameter. After cutting out the first batch knead the rest of the dough, flatten it out again and cut out more donuts. Put the donuts and donut holes on a flour dusted surface and cover them with a clean, dry towel or cloth. Let them rest for about 60 more minutes until they have visibly grown and look all nice and fluffy.
Pour the oil in a pot and heat it up to 150°C (about 325 F). Put a small piece of dough in it: As soon as it has risen to the top and starts to turn brown the oil has the right temperature. If you have one at home you can also use a deep fryer by the way!
Fry the donuts and donut holes from each side for about one minute until they have browned nicely to your liking. Place the cooked donuts onto a paper towel and allow them to cool.
Meanwhile you can prepare the icing: Melt the butter and whisk in the icing sugar and 1 tbsp of the milk. Add more icing sugar or milk until the icing has the consistency you wish: It should be a little bit runny but not too much! Add food colouring to your liking.
Using a pastry bag or something similar squirt the vanilla cream into the donuts you want to be filled. Dip the finished donuts in the icing, turn over and decorate them with sugar sprinkles. Roll the donut holes in icing sugar.
Best eaten fresh!